The comfort of colored contacts depends largely on your specific eye but also the quality of lenses you purchase. Unfortunately, as the colored contact lens market has grown, so has the number of fake sellers. The dangers of wearing fake lenses are serious and you should always verify you are buying the real product. If colored contacts are completely new to you, you would definitely search for natural-looking colored lenses for brown eyes alongside is also the search for comfortable colored contacts or colored contact lenses for dry eyes. If you have been a colored contact lens wearer for a while, you have probably been using the color lens brand that your eye doctor has recommended or you only wear colored contacts that are manufactured in the same material, replacement cycle and technical specifications – base curve, diameter and etc...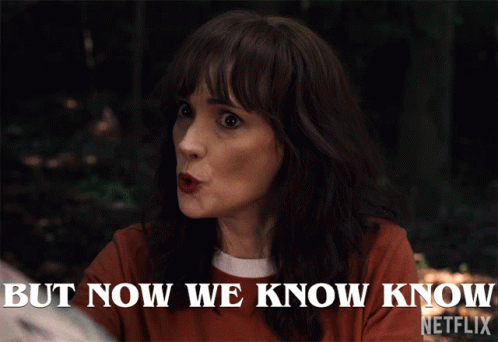 As a colored contact lens wearer, you would want a product that is top-notch in both natural results and comfort level. You definitely do not want a product that would make you look beautiful while causing you an unpleasant experience because of how uncomfortable they are – if this happens in any situation, you have to remove your lenses immediately. The best colored contact lens comes down to factors such as color coverage, clear and clarity, convenience, and price and we bet all of the colored contact lens wearer out there will agree on this.
In this article, we will deeply discuss which colored contacts are best for you in terms of comfort level along with other factors that will help you find the brand that fits accordingly to your requirement. If you are new to colored contact lenses with zero experience in putting them on, we begin by encouraging you to see an optician and have your contact lens fitting done.
Let's Find Out Which Colored Contacts Are The Most Comfortable
Which colored contacts are most comfortable for regular eyes?
In the early 1980's when cosmetic lenses or colored contact lenses are being sold on the commercial market, they were printed following a method of diffusing a colored dye on one side of a contact lens made from hydrogel soft material. Over the years the technology has evolved and so the technique used to further enhance and produce more options available for color lens wearers.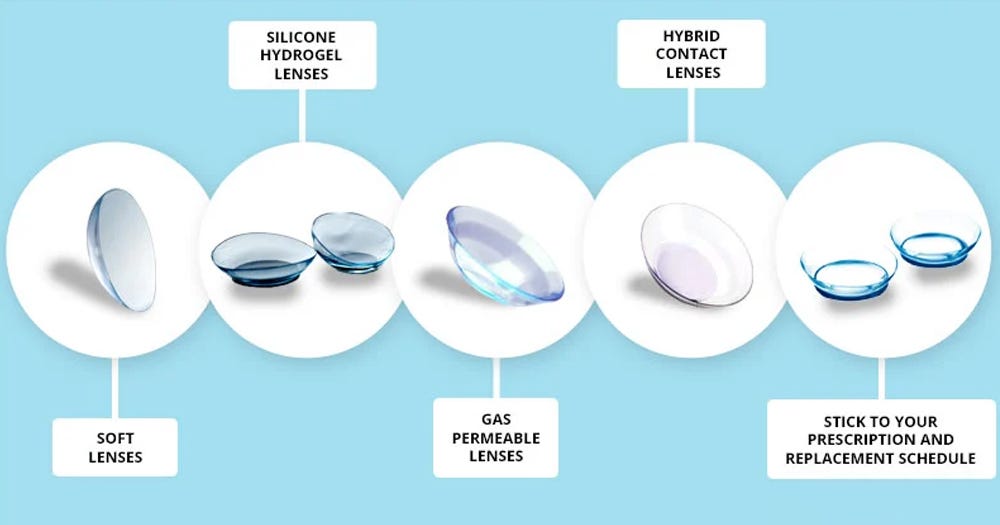 Color Contact Lenses made from Polymacon
Polymacon is a popular material used to manufacture soft-colored contacts. The balance of having a high-water content enables the oxygen to pass through which optimizes maximum comfort and excellent tear spread allowing the eye to be well-hydrated most of the time while wearing them. Solotica is the top and most popular colored contact lens made from Polymacon, particularly their yearly colored contacts. Now you can enjoy your new eye color without worrying about discomfort and eye dryness.
Solotica Hidrocor color contact lenses is one of our best-selling collections with Polymacon material. Solotica combines unique pigmentation and print pattern with pioneering technology to ensure maximum comfort during wear. These lenses can be used for up to one year when cared for correctly.
Another popular colored contact lenses made from Polymacon and a must-try is from Bella. Bella colored contact lens is a Middle-Eastern brand originally from Kuwait brought and been growing around the world. Bella colored contacts are best if you are looking for wide spectrum of shades, from soft to striking shades, Bella got something for you! If you need more convincing why to try this colored contact lens brand, Bella was once endorsed by Kim Kardashian, a notable beauty and fashion guru in the Hollywood world.
If you are on the hunt for half-yearly colored contacts, Anesthesia color lens brand is for you! Anesthesia contact lenses come in different collections ranging from warm to bright tones, most of their shades are opaque which means it has full coverage even on the darkest shade of brown eyes.
Color Contact Lenses made from Phemfilcon A
The success of Freshlook monthly color contact lenses is no secret! Thanks to the incredible material they use in manufacturing these colored contacts. Phemfilcon A is a type of material that offers the utmost comfort. Freshlook Colorblends and Freshlook Colors have 55% water content reducing the stress of dehydration which means it is suitable for normal to sensitive eyes.
Color Contact Lenses made from Methafilcon A
Methafilcon is another material used to manufacture colored contact lenses and is often seen on daily disposable colored contacts or one-day lenses. This makes the contact lenses soft and fits the eye perfectly. You enjoy this material with Bella One-Day colored contact lenses available in 10 breathtaking shades designed to transform dark brown eyes. The lens material is composed of 45% methafilcon with 55% water content. From the ratio itself, you can tell how comfortable these colored contacts are!
Color Contact Lenses made from Hioxifilcon A
If you are looking for colored contact lenses that give you a feeling of 'no colored contacts', Hioxifilcon A is the one for you! This advanced material is highly recommended for individual with sensitive eyes or who is experiencing dry eyes. It contains a hydroxyl group that tightly binds water to avoid dehydration or dryness. Thankfully, you can enjoy this product from lens.me particularly from the Solotica brand in the Aquarella One-Day collection. Solotica Aquarella One-Day lenses are made of Hioxifilcon A with 58% water content.
Color Contact Lenses made from Nelfilcon A
If you are after a higher water content, check out the Freshlook One-Day colored contact lenses. These colored contacts are made of Nelfilcon A, a material used by Alcon, one of the biggest contact lens manufacturers known for its high-quality clear and colored contact lenses sold on the commercial market.
Color Contact Lenses made from Silicone Hydrogel
If you've asked your eye doctor which contact lens material is extremely comfortable and best for any eyes, you must have heard the word Silicone Hydrogel. Yes, Silicone Hydrogel is often used to manufacture clear contact lenses but recently, Alcon has made a huge difference by launching the first silicone hydrogel colored contact lenses in addition to their existing Air Optix family. Air Optix colors are highly recommended by opticians not just by the natural iris-print pattern making it one of the most natural colored contact lenses available on the market but also for the extreme comfort that this product can offer. Silicone Hydrogel material allows up to six times more oxygen to enter the eye than any other color contact lens brand. If you're confused about what this means, in other words, Air Optix Colors are the most breathable colored contact lenses in the world and best for all types of contact lens wearers.
Which colored contacts are most comfortable for eyes with astigmatism?
If you suffer from astigmatism, then regular colored contact lenses can be uncomfortable. The good news is that Solotica offers custom-made toric colored contact lenses for astigmatism to suit your specific eye. Choose your color, sphere, cylinder, axis, and base curve and your lenses will be specially made to suit your requirements!
As this product is made especially for your specifications, the lead time to manufacture your colored contacts might take 4-6 weeks.
Which colored contact are most comfortable for dry eyes?
If you suffer from dry eyes you will want colored contacts with a high-water content. Daily color contact lenses also tend to be better for people with dry eyes as they are thinner and allow more oxygen to pass to the eye. Our recommendation:
Solotica Aquarella One-Day lenses are a great choice for colored contacts if you suffer from dry eyes, they contain 58% water content as well as having stunning color pigmentation to completely transform your eye's natural color.
If daily colored contacts are a bit too pricey for you, we highly recommend checking out Solotica Aquarella Quarterly contact lenses. These 3-month disposable colored contacts are also made from 62% Polymacon with 38% water content. They're one of the best options if you're looking for multi-wear colored contact lenses. Don't just take our words for this, hear it from YouTubers who have shared their reviews about this product.
Caring For Your Colored Contacts
Caring for your colored contacts is also very important. If not looked after correctly they can dry out, or become contaminated which can cause discomfort when you wear them. Cleaning and storing colored contacts correctly will ensure they last their full replacement cycle. You should also adhere to the guidelines and replacement cycle of your colored contacts.
If you are still unsure which colored contacts are suitable for you, or have experienced any discomfort from contacts in the past, then you can contact our customer care team available 24/7. At lens.me we stock the best brands and have a great range to help you find the perfect lenses.