Green eyes are rare and beautiful! In fact, only 2% of the global population is born with naturally green eyes making it the most unique eye color in the world. Elegant, charming, and precious are just some of the best words to describe green eyes. If you are born with natural dark brown eyes, you might have thought (at least once) about how you would look differently with green eyes. We can all agree that eyes are if not the first, among the top physical features of a human being that get noticed when someone looks at you - so does your eye color!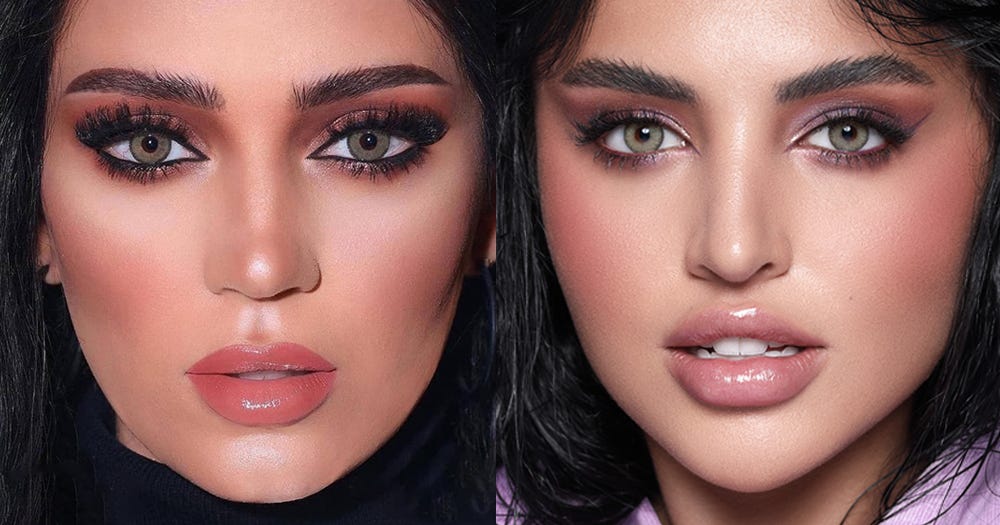 If you have been searching for the best green color contact lenses that can fully cover your dark brown eyes with a natural finish, you have landed on the right page! In this article, we share with you the 10 best green color contact lenses for brown eyes highly recommended to both new to color contact lenses and regular color contact lens wearers!
Let's explore the 10 beautiful green color contact lenses and help you find the right pair!
10 Green Color Contact Lenses Highly Recommended For Brown Eyes
1. Anesthesia Anesthetic Fonesta
If you have been wearing colored contact lenses for a while now, the Anesthesia brand is definitely no stranger to you! One of their most popular shades is the Anesthesia Anesthetic Fonesta, a multi-tone green color contact lens in the blended shades of rich green and amber tones to create a natural green contact lens that can cover both dark and light brown eyes seamlessly. If you are new to color contact lenses and want to try a soft and warm green shade, be not afraid to try these beauties! You can only utter positive words once you put them on and we bet you wouldn't want to take them out!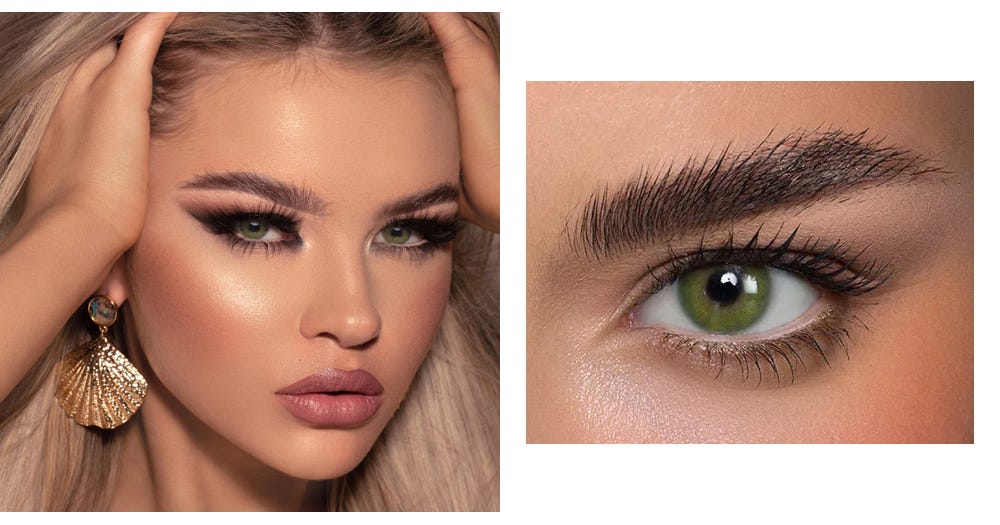 These natural green contact lenses are 6-month disposable which means they can last for up to half a year of daily wear provided you take good care and store them properly. You can order these green colored contacts in no prescription or with a prescription so there's no reason why not to try this gorgeous shade!
View Product
2. Freshlook Colorblends Green
Freshlook color contact lens brand is notable for being one of the pioneers in manufacturing classic shades of colored contacts in the world – particularly their Freshlook Colorblends range! Freshlook Colorblends collection is a multi-tone line-up with prints inspired by the natural pattern seen on a natural human iris. With advanced technology applied to produce Freshlook contact lenses, there is no doubt as to why Freshlook is extremely popular in the United States as well as in the UK.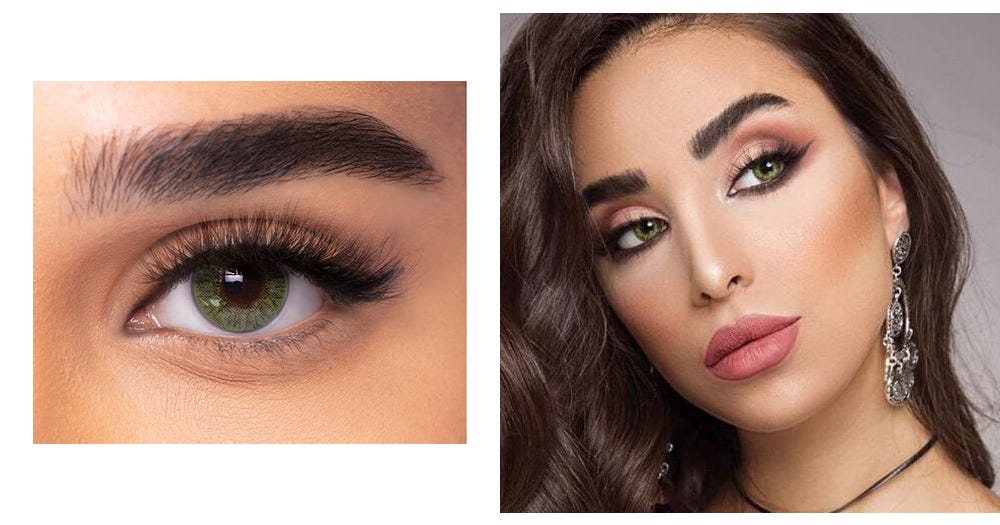 You haven't experienced the best of Freshlook if you have not tried the shade Freshlook Colorblends Green! Brown undertones combined with multi-shades of green will transform your dark brown eyes effortlessly bringing the green eyes you've been dreaming of to life. A subtle change but a huge difference!
View Product
3. Solotica Hidrocor Jade
From the world's best and most natural colored contact lens brand… Solotica! Solotica is seen everywhere on social media – TikTok, YouTube, Instagram, Facebook, you name it all! You can find beauty influencers or private customers talking about their great experiences with this brand! Inspired by the breathtaking flora and fauna of Brazil where this brand came from, their breathtaking ultra-natural-looking shades have been a game-changer in the color contact lens market.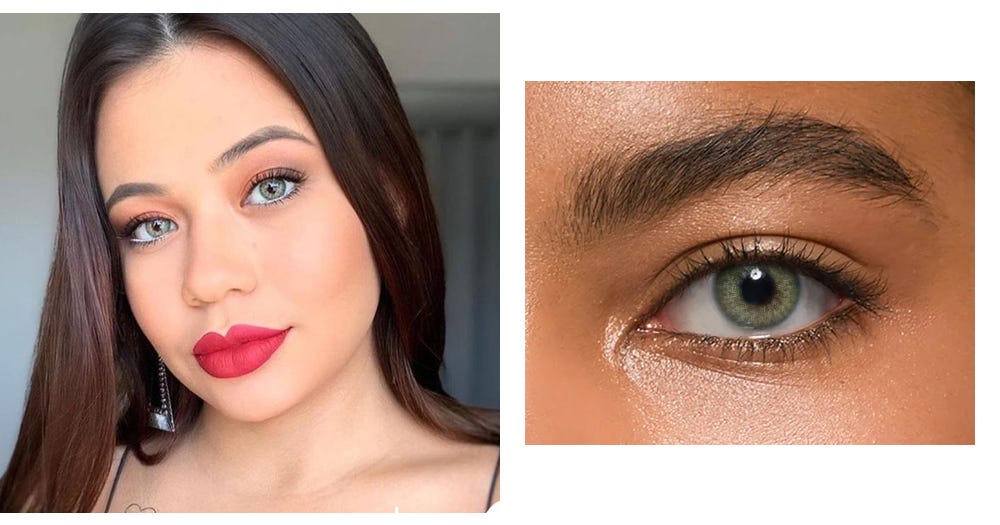 You'll see other Solotica green shades in this listing but the Hidrocor Jade tops the must-try green color contact lens from this brand! The shade is drawn by the precious stone Jade, a green gemstone that dazzles and sparkles. With Solotica Hidrocor Jade, your green eyes will illuminate in an instant! This green yearly colored contact lens is a crowd-favorite so it has to be one of the green contact lenses to look out for if you want to have green eyes! And yes, you can enjoy them for cosmetic use (non-prescription) or with a prescription! If you have astigmatism, Solotica got you covered as these can be customized with their toric color contact lens for astigmatism.
View Product
4. Bella Elite Emerald Green
Bella is known as one of the top color contact lens brands on the market for producing the most comfortable and natural-looking shades. Bella Elite, the bestselling range from the Bella brand with 18 beautiful shades to choose from – definitely one of the few best color contact lenses ranges out there with plenty of options to choose from! Bella Elite is a mix of monotone and multi-tone shades and if you're looking for a minty green shade as eye color, we recommend the Bella Elite Emerald Green! These green contact lenses are perfect for casual or special occasions and complement with or without makeup.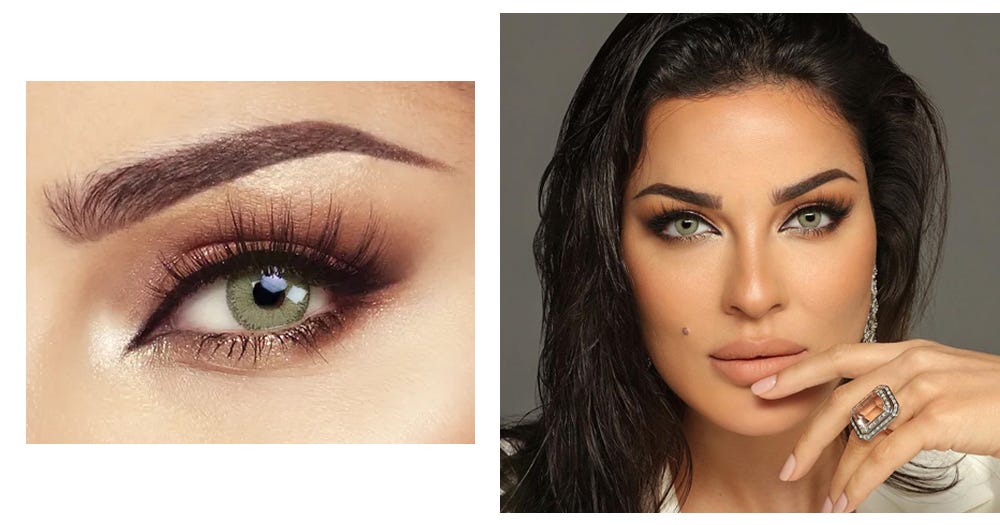 These green colored contacts pop when paired with a smoky makeup style so if you're after a striking look that can't be ignored, this colored contact lens is for you! You will be remembered for your iconic green eyes when you wear the stunning Bella Elite Emerald Green contact lenses.
View Product
5. Air Optix Colors Gemstone Green
Air Optix Colors is another trusted color contact lens brand on the market. Alcon is the manufacturer behind the two giant color lens brands Freshlook and Air Optix Colors and their unique printing technique called sandwich technology mimicking a natural human iris has made their color contact lenses popular worldwide! Gemstone green is an alluring green color in between light and dark so anyone looking for a green color contact lens that is not too bright or too toned-down can consider Air Optix Color Gemstone Green.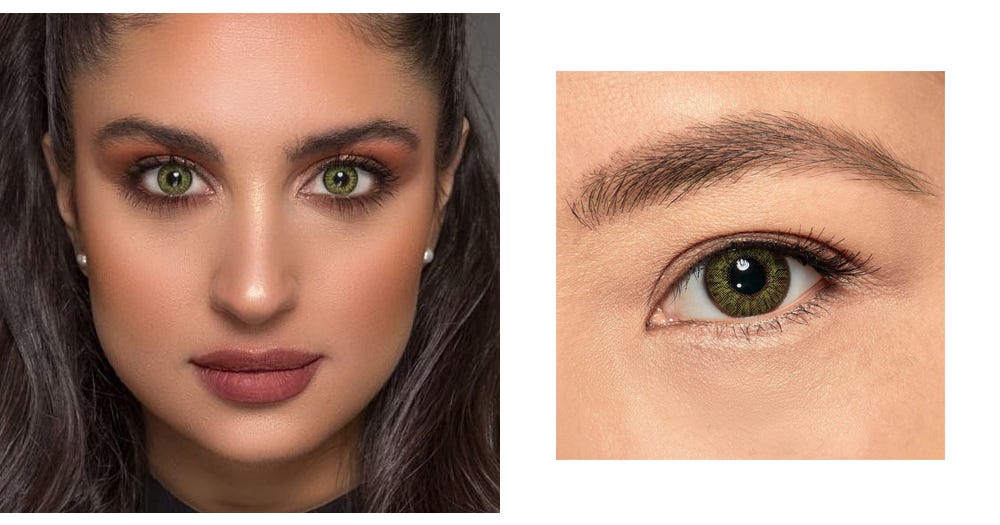 View Product
6. Solotica Aquarella One-Day Sea Green
If you are new to color contact lenses and currently in the experimental phase of exploring which green shade to get, daily disposable colored contacts are the best to go for! Aquarella One-Day Sea Green is the perfect green contact lens soft and subtle on brown eyes – even on very dark brown eyes! If a multi-tone green shade is your cup of tea, you will absolutely love this monotone green contact lens!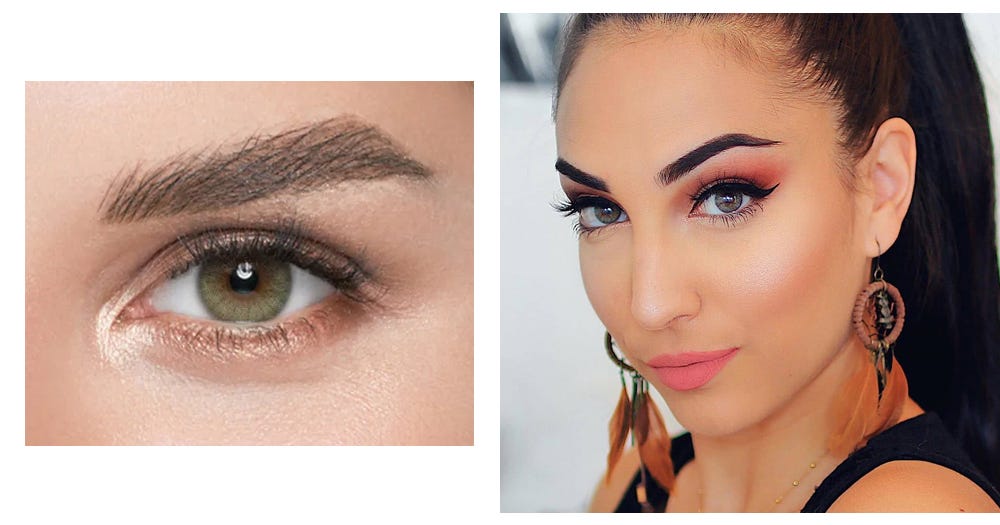 As highlighted above, Solotica is the world's most natural colored contact lens brand and Aquarella One-Day is another great range to explore if you prefer daily colored contacts over monthly, quarterly, half-yearly or yearly disposable. Daily disposable colored contacts are designed for easy and convenient usage model which means you can use the lenses only when you want them to wear, and dispose easily at the end of the day.
View Product
7. Anesthesia USA Chicago Green
Another beautiful green shade from Anesthesia color contact lens brand is the Chicago Green from their USA line-up. Chicago Green is a perfect marriage of forest green and hazel-yellow tones complemented with a light limbal ring pushing the envelope of a more natural-looking result. A natural limbal ring around the human iris implies a youthful look and it couldn't be easier to achieve when you're wearing Anesthesia USA Chicago Green contact lenses.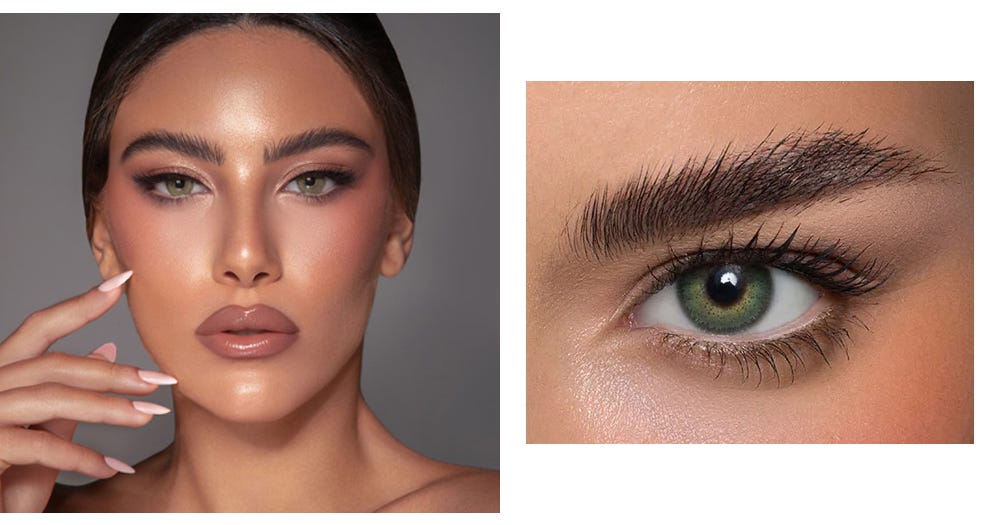 Enjoy these 6-month disposable colored contacts with a prescription or wear them as your best accessory for cosmetic use only.
View Product
8. Solotica Hidrocor Rio Ipanema
If you can't decide between blue and green colored contacts, the mysterious shade of Solotica Hidrocor Rio Ipanema is for you! If you search for Solotica Hidrocor Rio Ipanema, you'll find a lot of reviews highlighted only with positive feedback. Solotica's Hidrocor Rio collection is inspired by the vibrant hues of Rio de Janeiro in Brazil and Ipanema leads as the bestselling color in this range.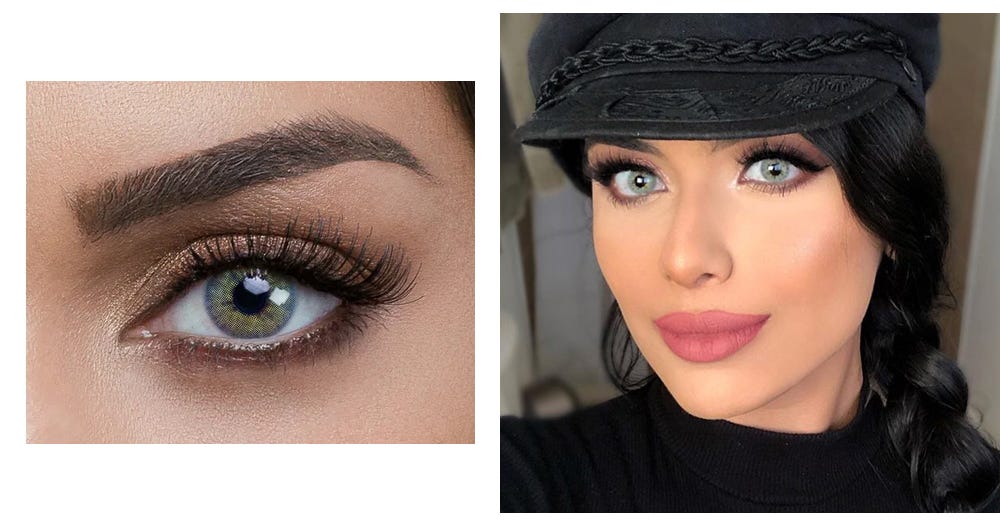 We can only say great things about Solotica Hidrocor Rio Ipanema and definitely, it's one of the best green color contact lenses ever produced available on the market.
View Product
9. FreshKon Moondust Green
If you are looking for cheap green contact lenses to experiment with your looks with green eyes, check out FreshKon color contact lens, a cheap color contact lens brand available in different ranges with prices below US$20. FreshKon is a popular Asian color lens brand known for its eye enlarging contact lens effect making your eyes look bigger or also known as the "doll-eye effect".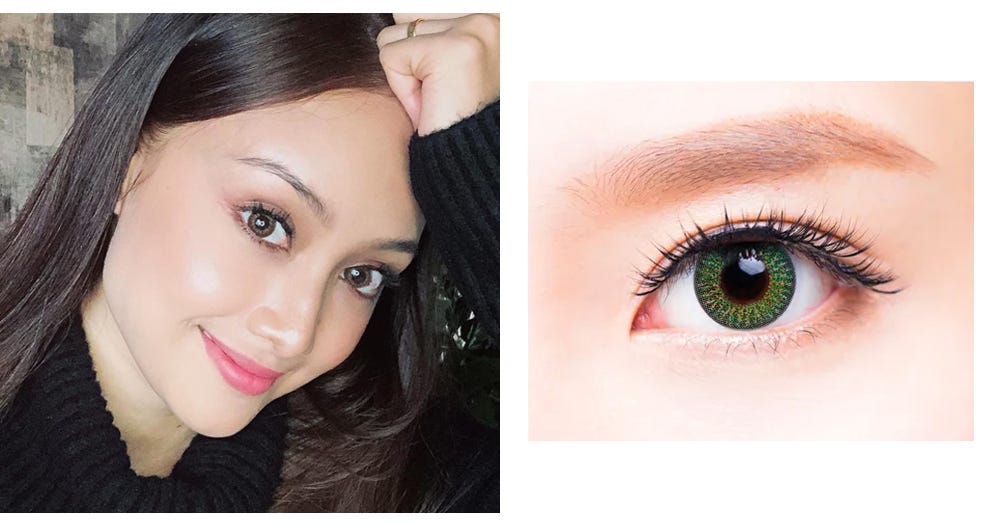 Even if FreshKon is a cheap color contact lens brand, they are super safe to wear since FreshKon is a US-FDA Approved with certain international certifications. FreshKon Moondust Green is green-yellow and very opaque so it will definitely show on any eye color, especially on dark brown eyes. If you're thinking of other green options to try from this brand you can check out the shades FreshKon Mosaic Luscious Green, FreshKon Colors Fusion Groovy Green and FreshKon Colors Fusion Gleaming Green that you might also like!
View Product
10. Solotica Hidrocor Mel
Kylie's favorite colored contact lenses are from Solotica in the shade Hidrocor Mel! Yes, you've read that right, Kylie Jenner was seen plenty of times having green eyes and it was not a camera trick but colored contacts. Solotica Hidrocor Mel is one of the best and most popular shades from the Solotica brand. With its honey-green natural tone that looks extremely natural on light and dark brown eyes, there is no doubt as to why Solotica has become more popular on the market. In fact, Kylie Jenner's eyes with Solotica Hidrocor Mel colored contacts have created a buzz in the beauty world and a lot of beauty insiders have written an article about it - Beauty by Allure and Beauty by Insider are just some to name a few.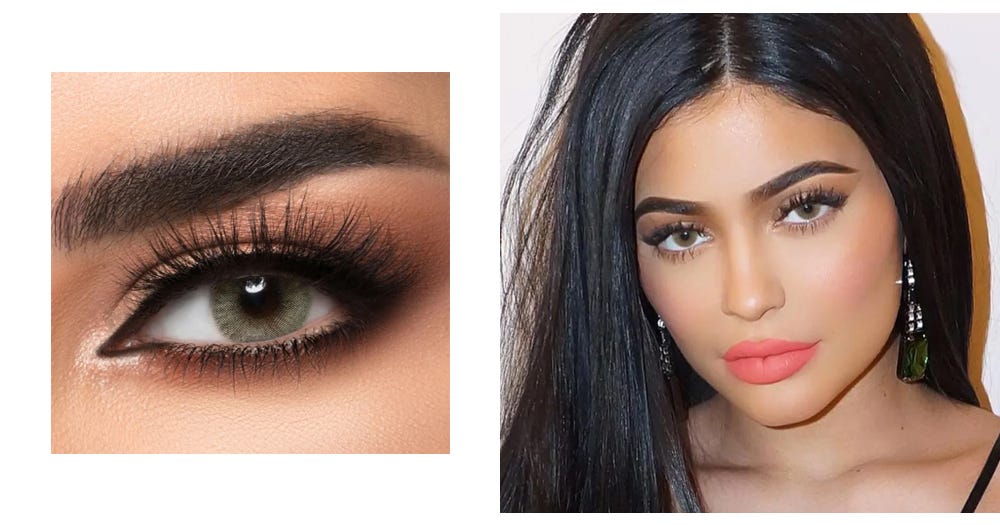 These yearly green colored contacts continue to be one of the bestselling green contact lenses among all the green color contact lenses from different brands. See yourself with Kylie Jenner's eyes by trying Solotica Hidrocor Mel and let your eyes do the talking. Just like any other Solotica yearly contact lenses, you can order these for purely cosmetic use or enjoy them with a prescription including toric lenses for astigmatism.
View Product
Green As The Most Popular Color Contact Lens Shade
Green is the most-searched color contact lens shade online and definitely is not limited to one particular shade. The color definition of green varies from one person to another, a green contact lens can be monotone, bi-tone or multi-tone which can be mixed with any other color outside green.
The products listed above are just some of the best green color contact lenses you can try for brown eyes. The criteria behind choosing the selection were based on the popularity, quality, affordability and customer reviews. If you want to explore more green colored contacts in different styles and replacement cycles, check out over 60 shades of green contact lenses from lens.me, the world's largest online color contact lens store. All brands of colored contacts we offer are US-FDA approved with international certifications which guarantee that they are safe to wear and use.