Solotica colored contact lenses are one of the best- known brands on the market. With their pioneering technology and vibrant color, they have been crowned the most natural looking colored contact lenses in the world. Alongside their soaring popularity in the international market there has unfortunately come a rise in fake Solotica sellers.
Colored contact lenses are classified as medical devices and as you would with any other medical device, you need to ensure what you're buying is the real-deal and safe to use. Solotica lenses are FDA approved and CE certified meaning they are safe to use, providing your eye doctor has confirmed your eyes are suitable for colored contacts. Fake sellers of Solotica lenses cut corners when producing their lenses and these lenses are often produced and packaged in unsanitary conditions in order to save money. There is therefore no guarantee that these lenses are safe for your eyes. Some of the risks of using fake colored contact lenses include:
Eye Irritation
Conjunctivitis
Corneal Infections
Scratches On Eye
Allergic Reactions
Impaired Vision
Blindness
How to ensure you are buying safe and original Solotica contact lenses?
Buy from an authorized retailer
Check you are buying from an authorized retailer. Solotica host their international companies on their website. lens.me (Sky Optical LLC on the Solotica site) are an authorized re-seller of Solotica contact lenses and the largest Solotica store in the world. We offer express global shipping and security that you will always receive the real product.
Check The Price
If the price seems too good to be true, it probably is. Solotica Hidrocor lenses are yearly lenses so while the initial cost seems higher than other brands, they will last you longer and are a much more cost-efficient option than daily or monthly lenses. If you see yearly Solotica lenses being sold for $20 then they will be fake and potentially damaging to your health.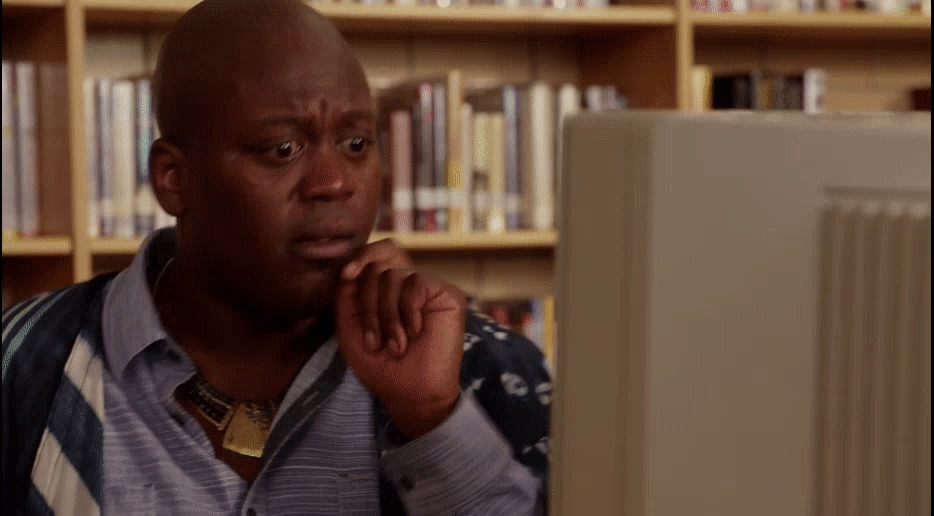 Check Reviews
New fake sellers often fabricate reviews on their site. Check third-party review platforms for the legitimacy of the website. Lens.me is rated 5* on Trustpilot with over 1,500 reviews!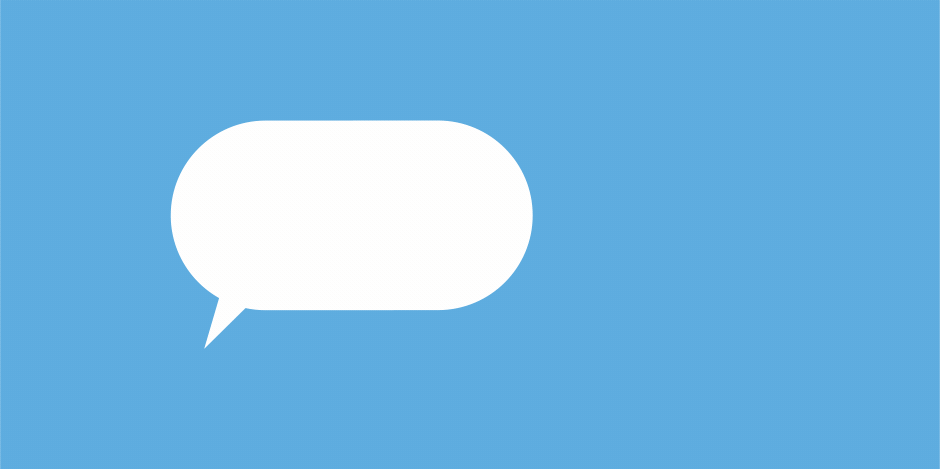 Product Packaging
Solotica uses glass vials with a tightly sealed top. While slightly more complicated, this is one of the best ways to store lenses securely. Fake sellers will often use glass vials with flimsy plastic tops which are very easy to open.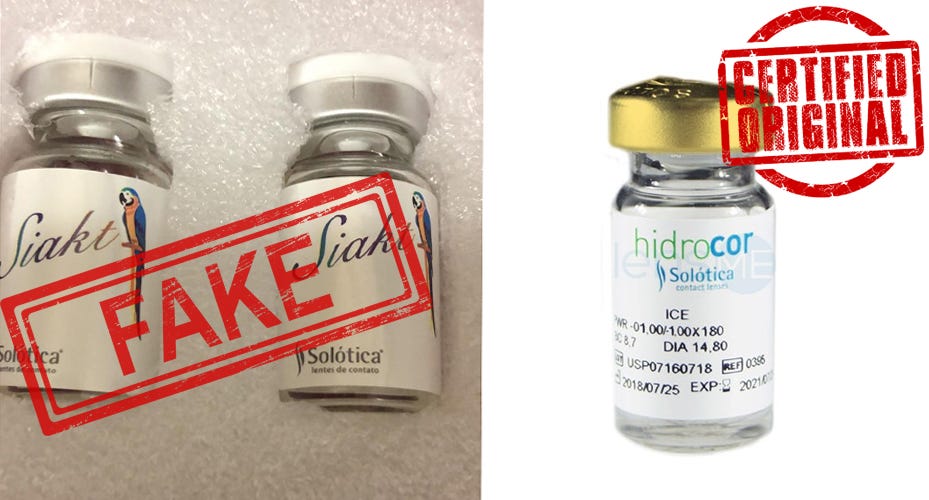 Manufacturing Numbers
Solotica uses barcodes and numbers to identify the product and which batch it was produced in. If you're unsure whether your lenses are legitimate you can send us the number on your lenses, and we will check this for you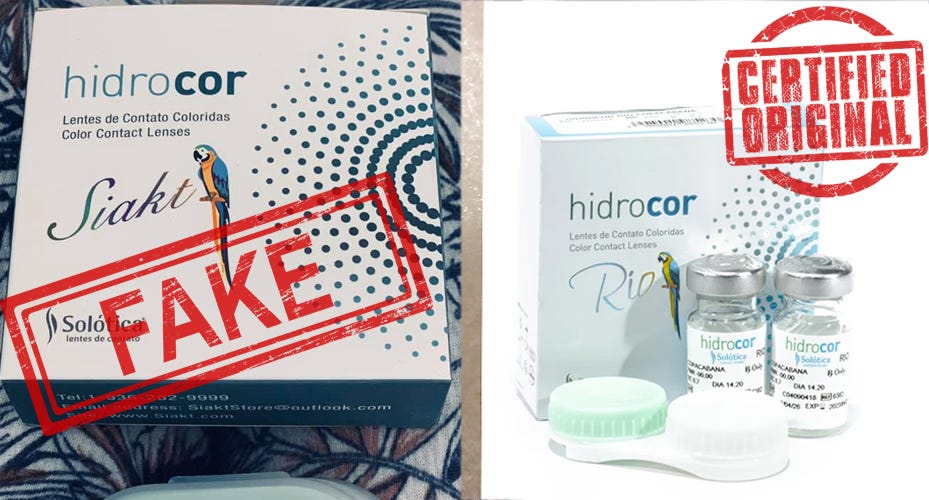 Fake colored contact lenses are extremely dangerous and can cause irreversible damage to your eyes. Lens.me is a trustworthy website and only sell real products which can be used safely if approved by your eye doctor. View our Solotica lenses here and enjoy safe and convenient shopping!