It is no secret that Kylie Jenner is a massive fan of colored contact lenses and if you've been wondering where you can replicate her striking looks then you have come to the right place.
So how does Kylie transform her natural brown eyes so effortlessly?
Kylie's Jenner's favorite colored contact lenses are from Solotica!
Kylie Jenner Blue Eyes
Enchanting her audience, Kylie Jenner has been spotted wearing Solotica Hidrocor Grafite regularly which beautifully contrasts against her warm skin tone and dark hair.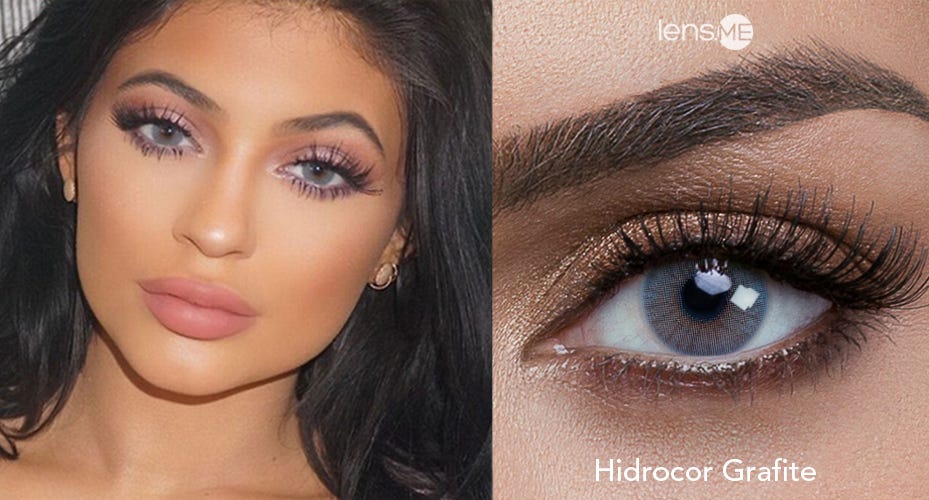 Kylie Jenner Gray Eyes
Covering even the darkest eye, Solotica Hidrocor Ice is an old favorite of Kylie Jenner. She often sported these lenses while complementing her luscious blonde looks.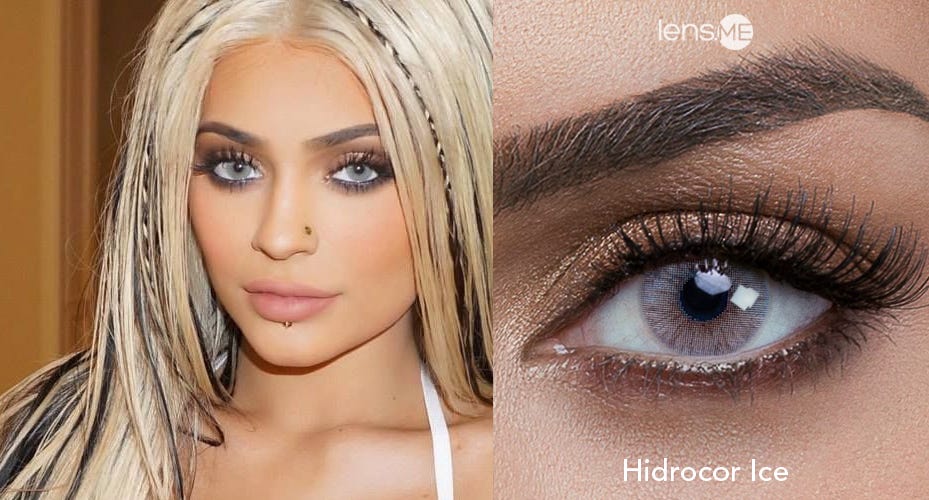 Kylie Jenner Green Eyes
Kylie's latest obsession with Solotica Hidrocor Mel was made public to the world over Halloween weekend 2019 when Kylie was spotted in 3 different Halloween outfits wearing these beautiful lenses. And between us, she got the lenses from lens.me! So, don't wait around, copy Kylie's latest loved look today and shop now!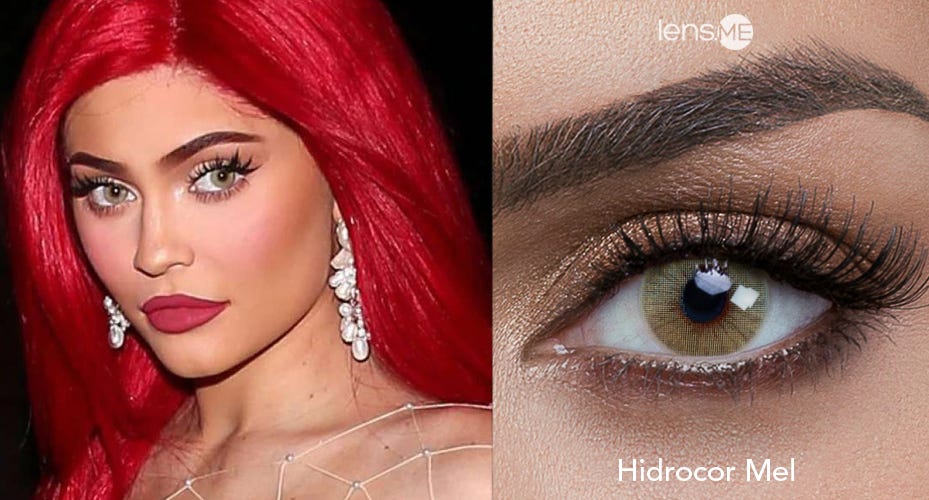 Other Beauty Influencers and Famous Personalities Who Are Wearing Solotica Colored Contacts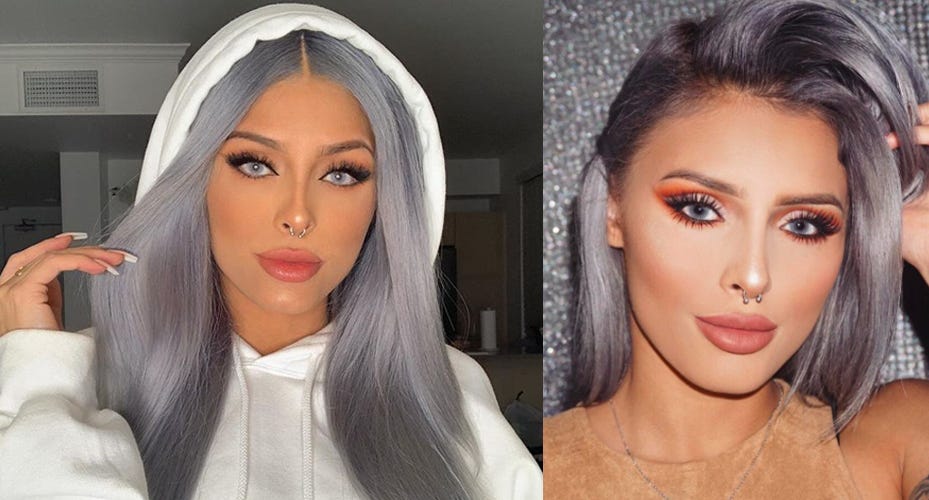 Isabel Bedoya, a beauty influencer with wide reach on Instagram and famous for her makeup hacks and tutorials has been seen wearing Solotica colored contacts. Some of her favorite shades are Solotica Hidrocor Ice, Solotica Aquarella One-Day Cyan Blue and Solotica Aquarella One-Day Sea Green.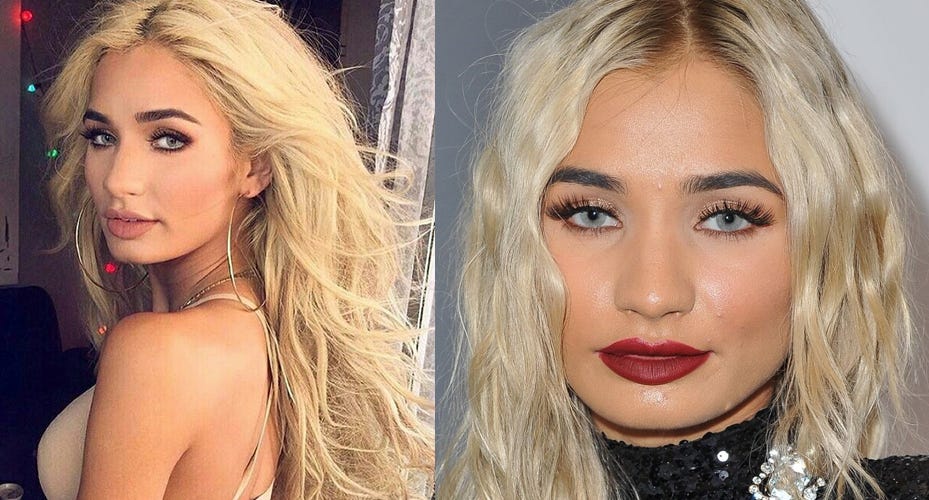 If you're into Pop music, you probably have heard of Pia Mia, a successful multi-platinum recording artist, songwriter, commercial model, actress and entrepreneur. On her blonde days, she loved complementing it with icy gray eyes which are Solotica colored contacts in the shade Hidrocor Cristal. This became her iconic character and her fans have been searching if which brand of colored contacts she's been wearing.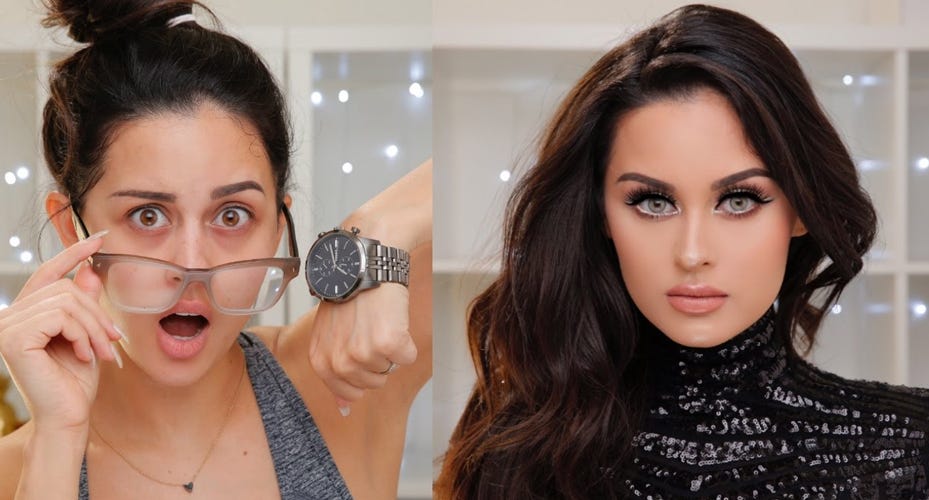 In the beauty world, there is Christen Dominque who truly inspires individuals to be creative and not be afraid of going extra mile of tackling the power of makeup! Thus, she has launched her own makeup line called Dominique Cosmetics but did you know that in the early days of her career, she's worn Solotica colored contacts and highlighted how natural looking they are? Some of her collections include Solotica Natural Colors Quartzo (her top favorite), Solotica Natural Colors Ocre and Solotica Aquarella One-Day Sienna Brown.
Bodmonzaid is another big beauty influencer who uses Solotica colored contacts. This Canadian influencer loves to experiment with her looks thru different trends of makeup, hairstyles, hair color and of course, eye color! She has even made several YouTube videos about her colored contacts which are all from Solotica! She has owned plenty of pairs but her most-loved pairs are Solotica Natural Colors Mel, Solotica Hidrocor Grafite, Solotica Natural Colors Ice, Solotica Aquarella One-Day Sienna Brown.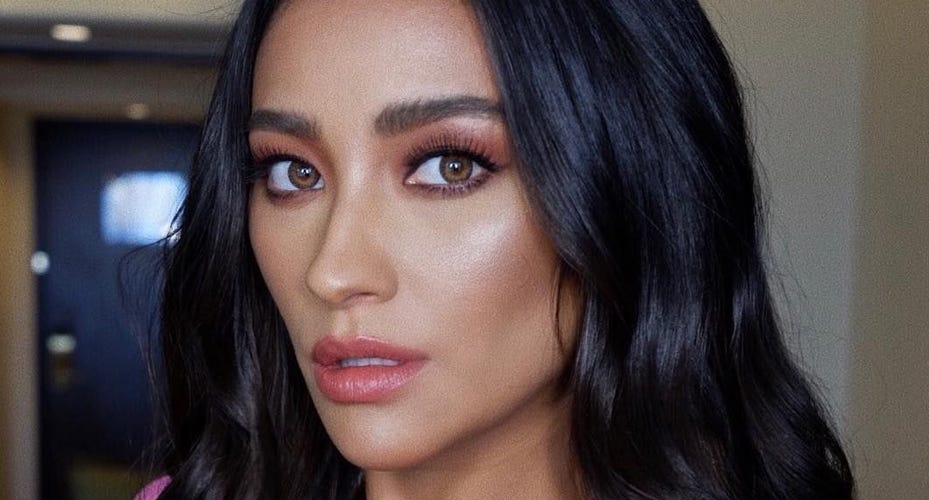 If you have watched "The Pretty Little Liars" movie, you definitely can recognize Shay Mitchell. This gorgeous Canadian celebrity is also a fan of Solotica color contact lenses. In fact, she was seen wearing Solotica color contact lenses in the shade Hidrocor Ice while Ariel Tejada, a Hollywood makeup artist, was preparing her for the shoot.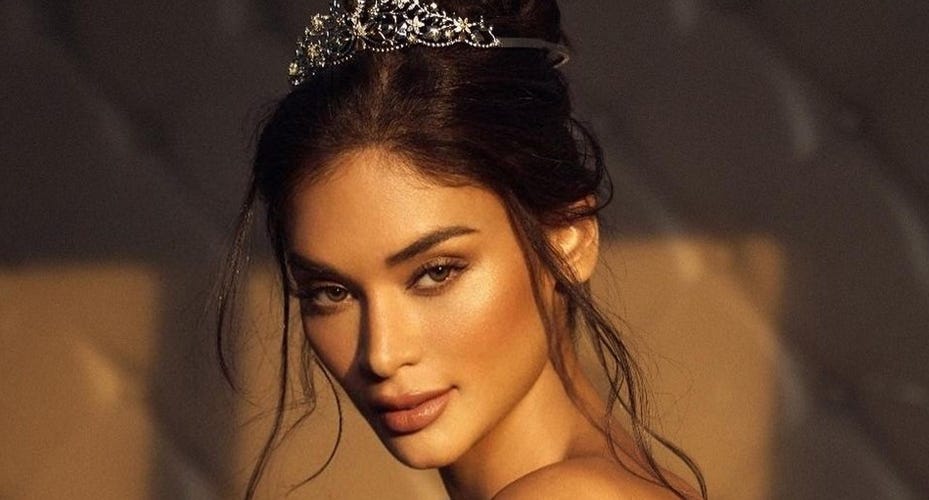 Solotica was taken to the universe when Miss Universe 2015 Pia Wurtzbach shared a post on Instagram of her wearing Solotica colored contacts. She complimented Solotica Natural Colors Mel, a stunning warm hazely-green colored contacts with a natural makeup look which fits perfectly her character as she's known for being an empowering woman who is confidently beautiful with a heart.