Are you a regular wearer of contact lenses? Have you ever wanted to experiment more with wearing lenses? At lens.me you can find a huge range of our colored contact lenses in multiple prescriptions, so you can achieve the eyes of your dreams without compromising on crisp, clear vision. Even if you have the darkest brown eyes and require power, we will have the perfect lenses for you.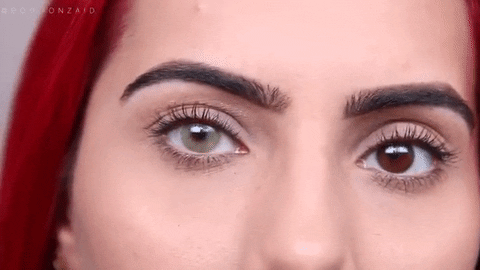 We've highlighted some of our best brands of prescription colored contact lenses for dark eyes.
Prescription Colored Contact Lenses for Dark Brown Eyes
Solotica Colored Contact Lenses
Solotica colored contact lenses are the most natural looking lenses on the market. They are available in prescriptions ranging from -10.00 to +5.00. The most popular collections are Solotica Hidrocor, Solotica Hidrocor Rio, Solotica Natural Colors and Solotica Aquarella. If you're looking for the perfect prescription lenses to cover dark eyes then we recommend Solotica Hidrocor Ocre, Solotica Hidrocor Mel or Solotica Aquarella Golden Ochre. If you're looking for brighter colors then the newest launch of Solotica Hidrocor colors inspired by gemstones have incredible coverage on dark eyes: Solotica Hidrocor Safira, Solotica Hidrocor Jade and Solotica Hidrocor Aquamarine.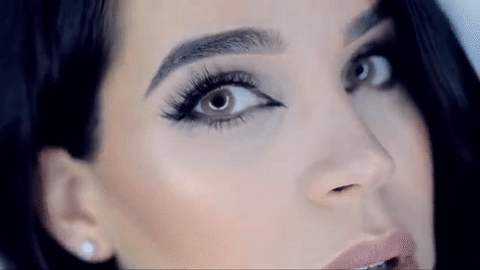 I have astigmatism, can I still wear colored contact lenses?
If you suffer from astigmatism, then Solotica offer toric lenses for both the Hidrocor and Natural Colors collection. These lenses are custom-made to suit your eyes.
Anesthesia Colored Contact Lenses
Anesthesia colored contact lenses are available in prescription from 0.00 to -6.00.
The most popular collections are Anesthesia Addict, Anesthesia USA Collection, Anesthesia Dream and Anesthetic and alongside their newest collection, Anesthesia Once, are all available in prescription. Our recommendation of the best Anesthesia colored contacts for dark eyes are Anesthesia LA Mocha, Anesthesia Addict Blue and Anesthesia USA Vegas Gray.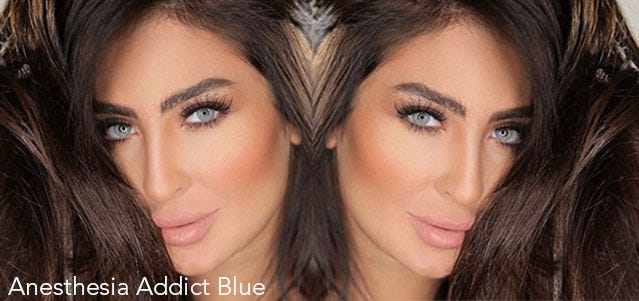 Bella Colored Contact Lenses
Bella colored contact lenses are also available in prescriptions to -6. Bella Elite, Bella Glow and Bella Diamond are among the most popular collections available with power.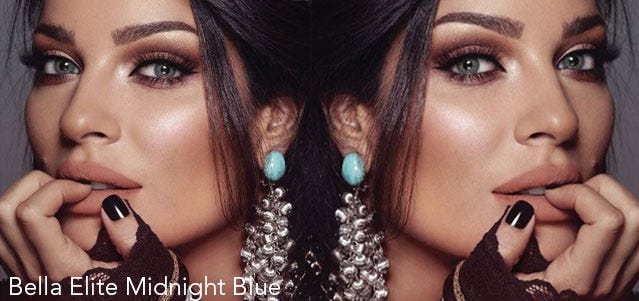 The best powered Bella lenses for dark eyes we recommend are Bella Elite Wild Honey, Bella Elite Cloudy Gray and Bella Elite Sandy Brown.
FreshKon Colored Contact Lenses
FreshKon circle lenses are available in either a 10-pack of daily lenses or a pair of monthly lenses and are also available in power down to -6.
The best collection for dark eyes is Alluring Eyes which consist of the most popular Winsome Brown, Magnetic Gray and Majestic Brown colors. If you're looking for something a bit bolder then FreshKon Colors Fusion Misty Gray or Shimming Gray are great options.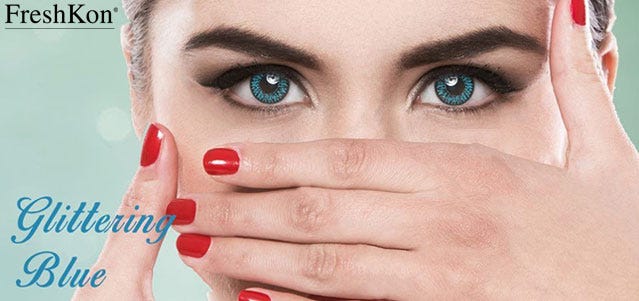 It's never been easier to experiment with colored contact lenses and if you already wear clear lenses then why not experiment with something new? We so many brands and colors to chose from you can have perfect vision with the eye color of your dreams!