Your big day is approaching, everything is nearly finalised, and you are just putting in the finish touches in, but have you considered wearing colored contact lenses to complete your wedding look?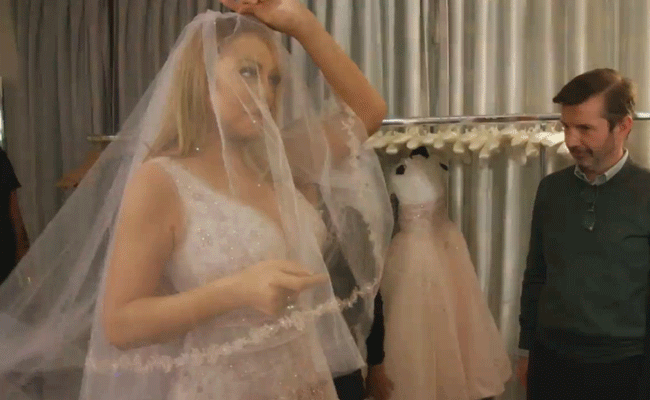 It is no longer a secret how many celebrities and influencers play around with colored contacts for their special occasions and your wedding is a perfect day to enhance your eyes and give them some extra sparkle!
Should I wear colored contacts on my wedding day?
If you've never worn colored contact lenses before then we recommend you try them out before your wear them on your big day. You should also consider which you find to be the most comfortable colored contact lenses as you want to ensure maximum comfort for the day.
If you wear glasses regularly, then it is likely you will opt for contact lens for your wedding day, colored contacts will allow you to have crisp, clear vision throughout the day as well as enhancing your eye color!
Which are the best color contact lenses for my wedding day?
We've shortlisted our 5 most popular colored contact lens collections for weddings
1. Solotica Hidrocor – an all-time favorite with incredible color coverage and natural finish. These are also yearly lenses so the fun doesn't have to stop after the big day! We recommend trying Hidrocor Avela for a beautiful light hazel eye with sparkle or Hidrocor Jade if you're looking for the green eyes of your dreams!
2. Solotica Aquarella this collection comes in an easy to use daily disposable lens so once the day is over and you can finally take your shoes off, all you need to do is remove your lenses and dispose of them! Aquarella Sepia Gray is the perfect tonal compliment to your white dress or Aquarella Sienna Brown will give you a more subtle color change
3. Anesthesia Addict – with a collection boasting 12 unique colors, all in a 6-monthly lens, you are spoiled for choice here. Our favorite wedding matches are Addict Blue for a pop of color but with an incredibly natural finish or Addict Lolite for complex tones of hazel and greys giving your eyes a mystifying look
4. Bella Elite – a much-loved collection by celebrities, Bella Elites offers shimmering shades in a monthly lens. Try Silky Gold for dazzling eyes or Grey Olive for a unique and elegant finish
5. Acuvue Define – if you're not looking for a color change then why not try a color enhancement lens? Acuvue Define blends seamlessly with your natural eye color to add depth and definition – choose between Vivid Style, Natural Shine, and Radiant Bright!
These collections are all available with and without power so even if you don't need glasses or contact lenses, you can still experiment with transforming your final look.
The possibilities are endless with colored contact lenses and we have plenty of options to help you find the perfect match for your special day! If you need more help on choosing your colored contacts based on your eye color or the best colored contacts for brown eyes, then we have a library of resources to help you! You can reach out to us on chat, email, phone, Whatsapp, or social media.