If you are a color contact lens lover, you have most probably heard of the brand Solotica. If you've not yet tried these gorgeous lenses, or need more convincing, we have listed the 10 reasons why to try Solotica lenses. We guarantee you will want to try these lenses after going through the list!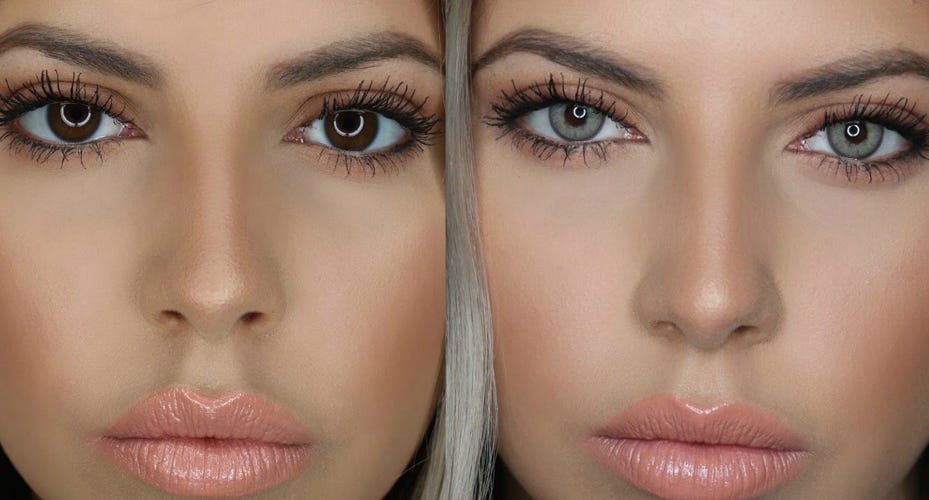 Why you should try Solotica lenses?
1. Solotica is known as the world's most natural colored contact lenses on the market. Inspired by the rich flora and fauna of Brazil, these colored contacts have incredible opacity and can cover the darkest and lightest eye colors fully.
2. Solotica is available both with or without prescription! Yes, you have read it right, Solotica lenses are available in a range of powers so you can achieve beautiful eyes with perfect vision. Not only that, but you can also enjoy colored contacts even if you have astigmatism! Solotica lenses are also available as custom-made lenses called toric lenses for astigmatism.
3. Beauty and makeup influencers now use Solotica lenses as a staple in their makeup collections. You have probably seen your favorite beauty influencer wearing Solotica on Instagram or YouTube. In fact, Kylie Jenner's favorite colored contacts are from Solotica with her favorite shades being Solotica Hidrocor Mel, Solotica Hidrocor Grafite and Solotica Hidrocor Ice. Other famous beauty influencers spotted wearing Solotica contacts were @bodmonzaid, @hudabeauty, @itsstephtoms and @stassiebaby
4. Your style, your choice! Solotica comes in different collections to cater to your fashion requirement. If you're a fan of colored contacts without a limbal ring the collections Solotica Hidrocor, Solotica Hidrocor Rio, Solotica Hidrocor Monthly and Solotica Aquarella are the ones for you! If you fancy having a slight limbal ring, check out the Solotica Natural Colors Collection. If you prefer a thick limbal ring around your color contact lens, Solotica Solflex Natural Colors is the best to go for!
5. Solotica contacts are available in a range of replacement cycles. They are available in yearly disposable, monthly disposable and even daily disposable! And oh, did we mention how comfortable these colored contact lenses are? You can achieve beauty and comfort in one lens!
6. You can find the best color contact lens shades from Solotica. If green contact lenses are your cup of tea, have a look at the colors Solotica Hidrocor Mel and Solotica Hidrocor Jade. If you have been dreaming of getting blue eyes, look no further than Solotica Hidrocor Safira and Solotica Hidrocor Grafite. If you'd like to enhance your natural brown eyes, try Solotica Hidrocor Ocre or Solotica Hidrocor Avela. If you cannot decide which colored contact lens from Solotica should you try, we got you covered with our color contact lens guide!
7. Solotica is US FDA Approved. You've read it correctly, Solotica color contact lenses are fully registered and health compliance. You don't have to worry as these colored contacts are safe to wear. In addition, Solotica are registered worldwide and have obtained certain certifications.
8. This colored contact lens brand is cruelty-free! Solotica lenses have not been tested on animals.
9. If you are looking for a special colored contact lens for events like Halloween or cosplay, Solotica also has you covered here! Check out Solotica Solflex Color Hype collection, these colored contacts are specially made to complete your fictional character.
10. Solotica keeps innovating to deliver the best quality of colored contact lenses on the market! With the help of advanced technology, the Solotica team in Brazil work tirelessly to remain the manufacturer of the world's most natural colored contact lenses.
Have we convinced you yet? Place your order from lens.me and receive your Solotica colored contacts within 3-4 business days via FedEx worldwide. If you have any questions about Solotica, feel free to contact our customer support either on live chat, WhatsApp or socials.
lens.me is proud to be the biggest Solotica store in the world with unrivaled quality of service provided to all contact lens wearer.