Yes, as the popularity of colored contact lenses has soared, brands have developed a wider range of replacement cycle lenses including daily colored contact lenses. Experimenting with your eye color has never been easier, especially with the convenience of an easy-to-use disposable daily lens.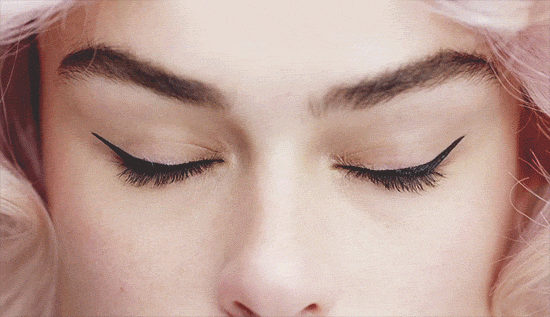 Important Things To Know About Daily Colored Contact Lenses
Who are daily colored contact lenses good for?
The people who benefit most from daily colored contact lenses fall into 2 categories.
1. People who are new to colored contact lenses. Daily colored contact lenses allow new users to experiment with colors and using lenses before they commit to a monthly or a yearly lens.
2. People who suffer from dry eyes. Generally, daily colored contact lenses are thinner and therefore allow more oxygen to pass to the eye meaning people who suffer from dry eyes tend to prefer them.
Do daily colored contacts come with prescription?
Yes, both Solotica Aquarella, Freshlook One-Day and FreshKon Colors Fusion offer daily colored contact lenses with prescription ranging from 0.00 to -6.00. While Acuvue Define daily colored lenses are available ranging from 0.00 to -9.00.
What are the benefits of daily colored contact lenses?
Daily colored contacts are convenient and easy to use. After wearing, you can simply remove the lenses and dispose of them without having to worry about cleaning and storing them correctly.
what are the best daily colored contacts?
1. Solotica Aquarella daily disposable lenses use the same legendary color and quality Solotica is known for and come in 5 spectacular shades
2. Anesthesia Once daily lenses offer 10 unique and dazzling shades, perfect for anyone looking to experiment with their eye color.
3. Freshlook One-Day daily colored contact lenses use the same 3-in-1 color technology as their well-known monthly counterpart but in the convenience of a daily lens. Choose from 7 beautiful colors including the 3 latest arrivals in the Mystic range.
4. FreshKon Colors Fusion offers beautiful colored circle lenses in both monthly and daily lenses.
5. Acuvue Define daily colored contacts are available in four collections on lens.me namely – Acuvue Define Vivid, Acuvue Natural Shine, Acuvue Define Radiant Bright and Acuvue Define Accent (discontinued). Following the success of Acuvue clear contact lenses, you can now enjoy beauty and comfort in one lens with their subtle and natural enhancing shades.