The UAE has seen incredible growth in the colored contact lens market. With lenses being available to not only those who need glasses but everyone who has eyes (by our calculations that's a whole lot of people). The contact lens market offers people who need visually correcting lenses, a range of different strengths as well as a huge selection of aesthetic non-vision correcting lenses.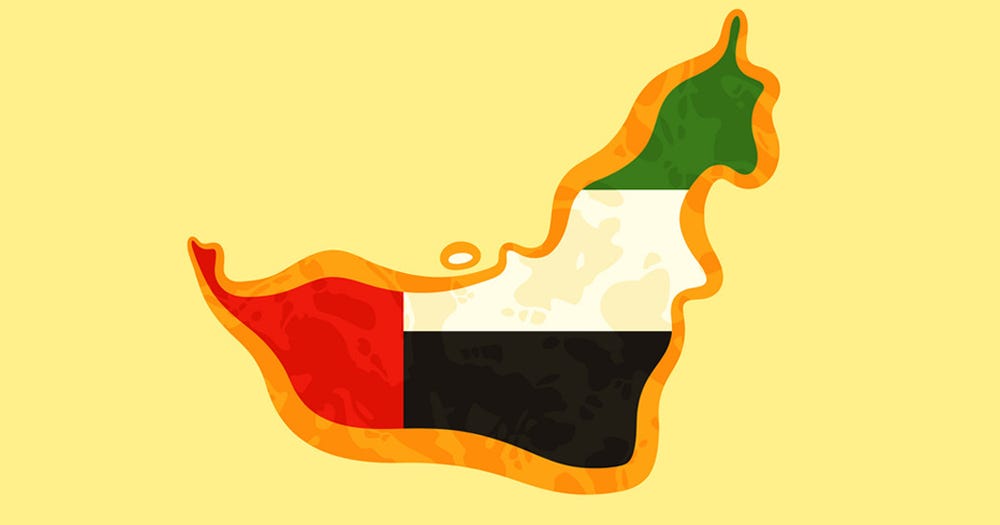 It was estimated that in 2022 alone around 27.7 million contact lenses were sold in the UAE, bringing in about 41.41 million USD in revenue. This is set to increase to 32.1 million sold and 48.59 USD in revenue in 2026.
Best Color Contact Lens Brands in The UAE with FREE Express Delivery
It's pretty safe to say that colored contacts are becoming increasingly popular in the UAE. With that being said, how on earth are you supposed to choose which ones to buy? Don't worry we've got your back (well, your iris.) At lens.me we stock nothing but the best brands of colored and clear contact lenses so, if you're on the hunt for an incredible eye change, you're in the right place!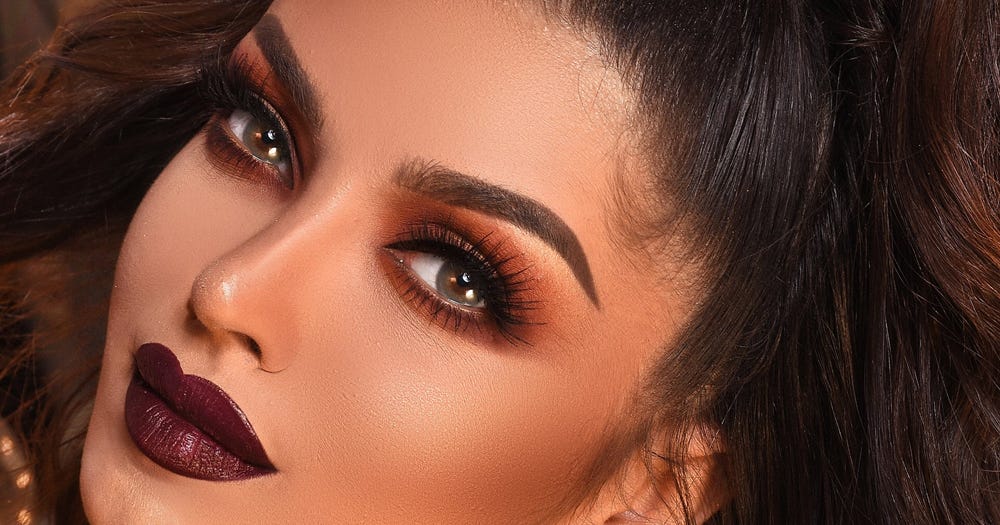 Solotica
Solotica colored contact lenses are quite literally a feast for the eyes. They come in a range of incredibly natural colors, enough to make Mother Nature jealous. Solotica offers 10 collections, some lenses come with a limbal ring to add that little bit more definition, and some are without for the ultimate natural appearance. These are an absolute must try if you're looking for color contact lenses UAE.
Aware of body inclusivity? Well, Solotica aren't biased about eye shape either, as everyone is included with their Anesthesia colored contacts.
Some of the most popular Anesthesia lenses in the UAE are, the Anesthesia Addict Blue lenses showing off a light topaz blue color, the Anesthesia Dream Gray contact lenses which have a natural gray color with a beautiful limbal ring, and the Anesthesia Addict Lolite color contact lenses which are subtle and sophisticated!
Bella
Bella colored contact lenses are also well-known in the celeb world especially in the Arab world. They truly have beauty pinned down to a T! You can choose from their 6 collections that range from super natural to super sexy. If you want to wow anyone who looks your way just like Aseel Omran, a famous Saudi-UAE superstar, then the Diamond collection will be your bestie. From the deepest forest greens to dazzling blues, your eyes will have never looked better!
The Elite collection is one known to many. From the talented Nadine Nassib to celebrities worldwide, and we can see why from gorgeous Hazels to mesmerizing blues you will truly look like a star with these in!
Amara
Amara color contact lenses raise the bar with luxurious class. They have 3 wonderful collections for you to browse. With the celebrity range bringing you rich browns, warm hazels, and bright grays. You can enlarge your iris with a simple color change. The Amara Aishwarya lenses are a perfect shade for a dramatic color change, whether you're creating a quirky makeup look, or just wanting to turn heads your way they won't let you down.
If following a trend is so your thing, then the Amara One Day Lenses give you stunning colors in packs of 10 so you can keep up with the crowd! Never miss a beat with their dark shadow shades and light sugary colors.
Diva
Our exclusive new Diva color contact lens collection showcases a palette of outstanding natural tones. From cool olive greens and earth-like browns. If you want to warm up your iris, try the Diva Woody lenses, a delicious chocolate brown color. On the same earthy theme, the Diva Clay lenses are a cooler earth-toned shade for the ultimate natural lift.
Freshlook
One of the most playful collections is the Freshlook color contact lens range. Including some seriously bright-colored contact lenses for you to experiment with. If you want something completely out of this world, the Freshlook Colors Violet lenses are an incredible purple shade. If you are heading out to a fancy dress party, or even if you want something completely different for day-to-day wear.
Perhaps you are recreating a mysterious siren makeup look, and you need to add some serious blue tones to your eye. The Freshlook Colorblends Brilliant Blue lenses will do that perfectly.
Air Optix Colors
Air Optix Colors contact lens brand is another great brand for stand-out colors. Vibrant greens and golden hazels are some of the various colors on offer. A stunning cool-toned lens option is the Air Optix Colors Sterling Gray colored lens, which is a blend of dark gray and blue-gray shades. Or if you want a warmer shade the Air Optix Colors Brown lens is a beautiful ombre shade with deep browns and lighter bronzes.
Air Optix makes their contact lenses with a special technology that helps the colors to blend with your natural eye seamlessly, so even with the most striking color, it will look natural.
ColorVision
Color vision by Pfortner are color contact lenses that are strikingly beautiful with a varied range of colors. The dark grey lenses have a dark limbal ring with flecks of lighter gray. The hazel lenses are a bright golden shade that makes you look like you're straight out of a fantasy film. The possibilities are endless with looks from the Color vison range. brand is another great brand for stand-out colors. Vibrant greens and golden hazels are some of the various colors on offer. A stunning cool-toned lens option is the Air Optix Colors Sterling Gray colored lens, which is a blend of dark gray and blue-gray shades. Or if you want a warmer shade the Air Optix Colors Brown lens is a beautiful ombre shade with deep browns and lighter bronzes.
The Best Colored Contacts For Dry Eyes
The variations of contact lenses don't just stop at the colors. You can get different types of wear lengths and material types. If you find you suffer from drier eyes, then the best types of colored lenses you can get are ones with a higher water content.
We recommend contact lenses such as the Solotica Aquarella One-Day lenses. These lenses have a 58% water content, but still have an incredible color pigment so you can have stylish eyes in comfort.
You can also go for a colored contact that is made from silicone or a
hydrogel contact lens
, these tend to be used more long-term, so if you don't want to be a one hit wonder and want to make your colorful eyes a long term thing you may want to look into getting lenses made out of these materials.
Best Colored Contacts For Dark Brown Eyes
The best colored contacts for brown eyes, really depend on what you're looking to get out of your change, if you want something that will be a drastic change then you should look at getting the colored contacts that contrast your natural color.
Solotica Hidrocor Jade colored lenses are a beautiful contrast from a naturally dark brown eyes. They are a soft green, that has no limbal ring for the ultimate natural look. They can be worn for up to a year, as long as you keep up with your hygiene routine.
Or if you are looking for a blue color, Anesthesia Addict Blue contact lens is the topselling shade from the Anesthesia Addict collection. They can lighten up even the darkest of brown shades.
Perhaps your really digging your brown colors but want to make them a little lighter? You can try the
Bella Elite Sandy Brown
color contact lenses. They are a light shade of brown that truly takes the name "sandy" into account. So if you want to channel the gorgeous sands of the UAE then these are the ones for you!
Buying Color Contact Lenses: Online vs In-Store
You may be thinking, why am I looking online when I can just pop down to the shops and pick up the lenses I want? But you may be surprised, that although the colored contact lens industry is booming, its mainly online. The colored contacts that you can get in stores are usually medically prescribed clear lenses. Or if you do find colored contacts its likely it's in a black market shop that is most certainly not FDA approved.
Our contact lenses often have the option for free delivery and are safe and easy for you to use. So cut off the stress of finding shops in the Dubai Mall, Dubai Marina Mall or Mall of the Emirates and have them delivered straight to your door. If you're in Dubai, you can take advantage of our same day delivery service through our partner couriers Quiqup or Careem or can get your contact lenses delivered the next day to other cities in the UAE - Abu Dhabi, Sharjah, Ajman, Umm Al Quwain, Ras Al Khaimah, Fujairah and Al Ain!
Clear Contact Lenses Delivery In The UAE
So far these colored contacts are great for those of you wanting an aesthetic change, but if you are in need of clear contact lenses with a prescription you are not left out! We also offer a range of different clear contact lens brands. So, if you are in a contact lens faux pas and need your prescription lens ASAP and live in Dubai you can quite literally see the light at the end of the tunnel with our same-day delivery. Or if you are outside of Dubai our free express delivery has got you covered.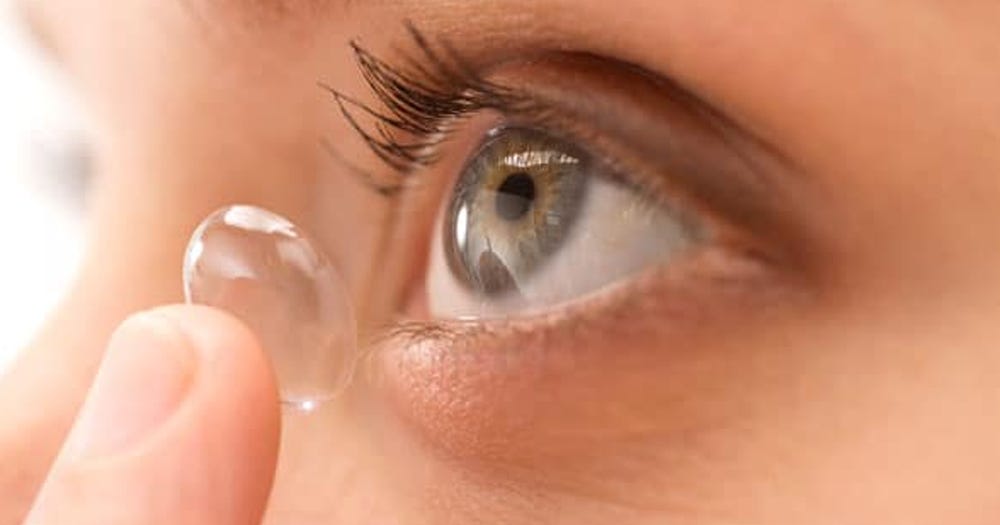 Acuvue
Acuvue is a great brand for different types of clear contact lenses. They have 3 collections, the Acuvue One-Day Moist contact lenses are perfect for those of you that have dry eyes. They have 58% water content and even a range for people with astigmatism. Simply choose your power and base curve and you're all set!
Then we have the Acuvue Oasys clear contacts that have a 38% water content and are designed to combat tired eyes that are using digital screens often. Ideal for people who work in an office and spend most of their day looking at a screen.
Air Optix
The Air Optix range of lenses comes in 4 different types, again they have a range designed for eyes with astigmatism. They also have a night and day lens that literally does what it says on the tin, you can use them day and night! They are suitable for 30 consecutive days and 29 consecutive nights. These have a 29% water content and allow oxygen through to your eye.
Air Optix also offers a HydraGlyde lens range that allows up to 5 times more oxygen than traditional soft lenses do. This helps to prevent discomfort and dry eyes.
Dailies
Dailies contact lenses focus on complete comfort. Again, they offer toric lenses for astigmatism as well as a regular prescription. You can also choose from a pack of 30 or a pack of 90, so if you don't want to be buying lenses often they have you covered.
Soflens
Soflens offer 6 different types of clear contact lenses. 2 of which are for astigmatism. They offer Multifocal lenses which have 2 additions, for near and far focus. They also have a water content of 38%. Soflens also has a daily disposable lens which has a high water content of 59% and brings ease into your daily routine by cutting out the cleaning process.
BioTrue
Biotrue clear lenses have two options for you to choose from, the One-Day lenses in a pack of 30 and in a pack of 90. These lenses offer a very high-water content of 78% for easy and comfortable daily wear.
Is it safe to say that lens.me spoils you with wide choices of clear and colored contact lenses? You can cut out the hassle of heading into a shop and finding the right lenses for you. At lens.me every lens you could ever want, or need is at your fingertips. Not only that but with free express delivery across the UAE, what more could you want? If you decide on the perfect lens for you, don't forget to tag us in your transformation, @lensdotme_official on Instagram.