Set your Halloween look with our incredible lineup of colored contact lenses. One of the most creative and fun times of the year, Halloween offers the chance to explore new makeup styles, clothes and completely transform your look into something scary and exciting! What better way to finish your look than by completely transforming your eyes too?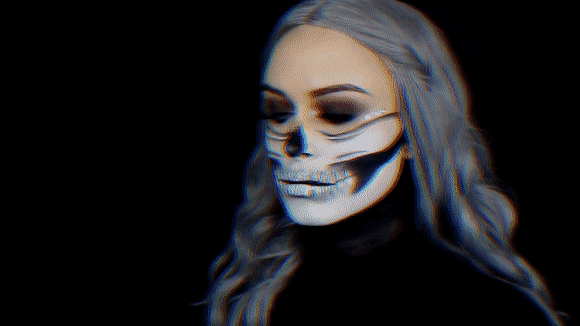 Whilst renowned for being the world's most natural colored contact lenses on the market, Solotica lenses are the perfect accessory to take your Halloween look to the next level!
The Best Halloween Contact Lenses To Wear This Halloween 2021
A beautiful tone of green and one of our best sellers! Why not experiment with this lens and red hair inspired by mermaids or magical sea creatures?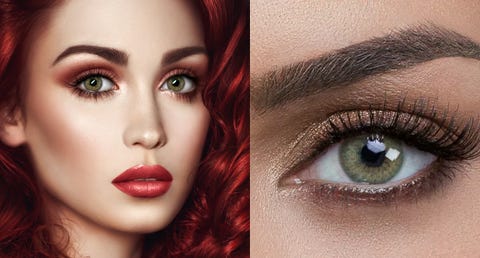 A soft olive pistachio tone, this lens is perfect for that of a fairy, nymph or mystical woodland dweller.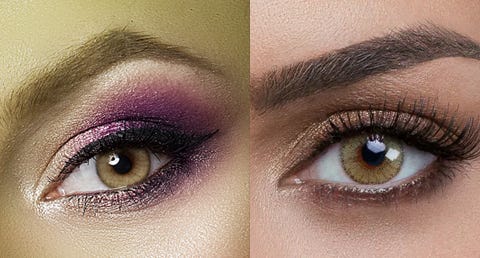 This yearly lens is perfect for embracing your alter ego. A powerful color with incredible gray coverage, you can transform even the darkest eye into this bright beautiful color.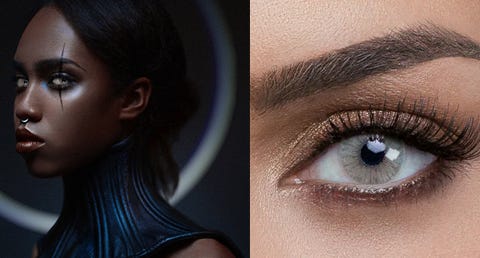 A multidimensional brown eyes can be yours with the striking Hidrocor Avela. You'll fall in love with the blend of light brown and chestnut tones on this yearly lens. We love to pair this lens with sugar skull make up inspired by the Mexican day of the dead festival.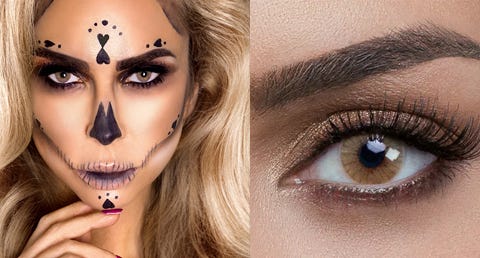 A mysterious and bold color, the ocean-like qualities of this lens make the possibilities for Halloween outfit endless!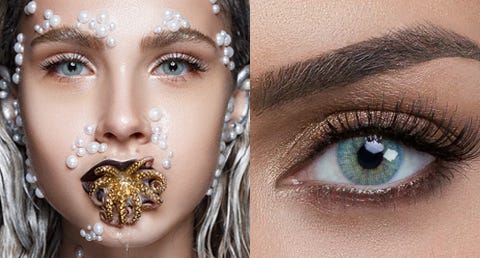 We have a whole host of colored contact lenses ranging from bright blues to soft browns, whatever outfit you have in mind this Halloween, we can help with that finishing touch to take your look to the next level! What's even better is all the above colored contact lenses come in a yearly replacement cycle so you can enjoy your lenses day-to-day AND they are even available with powers.
If you still can't decide on your outfit this year, then get in touch with our customer service team, available 24/7 to help advise you on finding your perfect color choice.