The surge of colored contacts have completely evolved from the block colors we saw in the 90s with influencers and celebrities sporting this new trend daily. If you're also wanting to see what all the fuss is about, but aren't sure where to start, then we have put together a handy guide on what you should consider when searching for your first pair of colored contact lenses.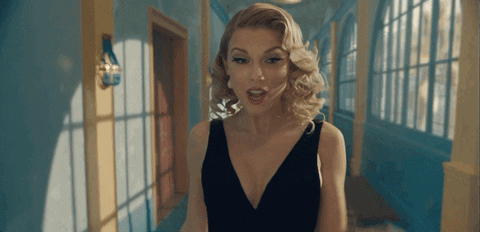 Important Things To Know If You're New To Colored Contacts
If you are new to color contact lenses, please make sure to only wear FDA Approved brands like Solotica or consult with your eye doctor to seek advice which brand and materials are suitable for your eyes.
Are colored contact lenses suitable for me?
Before you start experimenting with any kind of contact lens, you should always consult with your eye doctor first. Contact lenses are not for everyone and you should always ensure you have the green light that contact lenses, colored or not, will be suitable for your particular eye.
Can I get colored contact lenses if I wear prescription?
Absolutely! At lens.me we stock multiple brands with a range in prescriptions. Solotica offer prescriptions ranging from -10.00 right through to +5.00. Our Bella and Anesthesia collections offer 0.00 to -6.00. You can achieve the eye color of your dreams with clean, crisp vision!
What is the best replacement cycle for colored contacts?
The best replacement cycle is up to personal preference. Solotica Hidrocor and Solotica Natural Colors collections are best sellers as they are extremely comfortable, utilise amazing color technology, and come in a yearly lens which is extremely cost-effective. Some people prefer monthly colored contact lenses as they like to change up their color a bit more. People who opt for daily colored contacts can experiment with their color before committing to a monthly or a yearly lens. Knowing when you should replace your colored contacts is important, so make sure you follow the guidance of your lenses.
How to care for colored contact lenses?
If you are new to contact lenses then putting them in for the first time may take some practice, we've put together some tips for putting in contact lenses for the first time to help make it easier for you. You should also ensure you clean and store your lenses correctly after each use. If cleaned and stored correctly, your lenses will last their full replacement cycle. If you notice a tear or irritation with your lenses you should remove them straight away and identify the issue. If the issue persists you should discard the lenses and use a new pair.
Which color contact lens should I try?
Experimenting with your eye color is now as easy as trying on a new shade of lipstick and the possibilities are endless. Knowing where to start can be tricky but we've put together a few guides on the best colored contact lenses for your eye color and choosing the best colored contacts for dark eyes.
If you are still unsure where to start with your colored contact lens journey, then our customer care team are available 24/7 to help guide you in finding the eye color of your dreams! Contact us on email, phone, WhatsApp, or through our social media channels!