If you love wearing colored contact lenses then there's a good chance that you enjoy doing your makeup too. While trends seem to constantly change, there are a few options that have stayed incredibly popular during this year and will no doubt give you an amazing look this summer. We've uncovered some of the hottest makeup styles and paired them with some of the beautiful options at lens.me. Let's jump right in!
Ultra-Highlighted Looks with Solotica Colored Contacts
When you're going light on your face you can choose one of several options for your colored contact lenses. In keeping with an overall bright theme, try Hidrocor Grafite or Hidrocor Rio Ipanema, both parts of the Solotica Brand.
Looking for a dark and intense contrast between your eyes and shimmery cheeks? The Solotica Natural Colors Collection is for you, with deep subtle colors that offer natural mystery and beauty.
Bold And Black with Waicon Trikolor or Anesthesia Colored Contacts
Using a black liner to create a cat eye has been around for decades, but this summer people are taking it to the extreme with thick lines that create drama and a bit of sexiness. Pair your wings with a smokey eye for a super sultry style or use a lighter shadow and lip color to keep your eyes the focus of your look.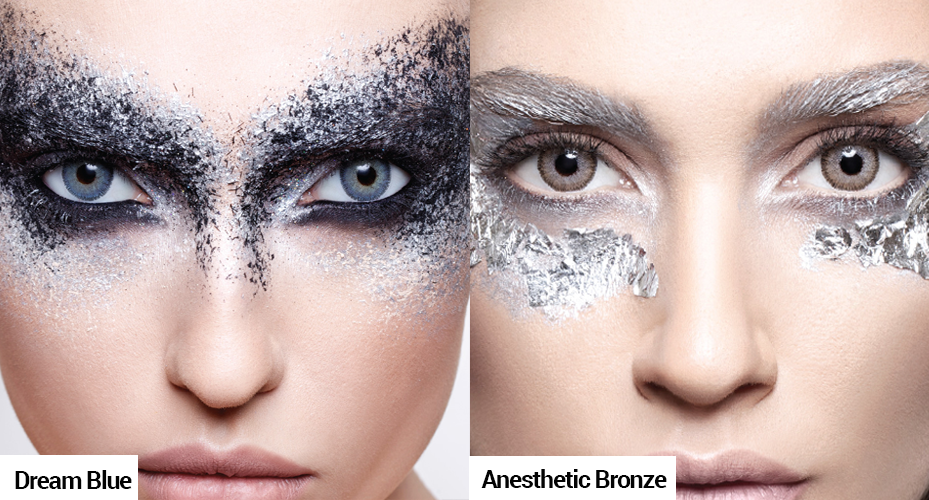 A bright hazel color contrasts beautifully with darker eye makeup, and for this look, you can check at Anesthesia Colored Contact Lenses with natural shades that work well with all skin tones. When the rest of your look is bold, this color adds a nice softness that brings it all together.
Thick eyeliner certainly draws attention to your eyes, and if you want to amp them up even more, try Waicon Trikolor Brand of Colored Contact Lenses with shades that blend with your natural eye. Pair these lenses with a soft lip color and let your eyes be the focus of your look.
Go For The Gold with Bella or Freshlook Colored Contact Lenses
Shimmering makeup in gold and yellow tones are all the rage this summer, and whether you're a light-skinned beauty or have a rich and deep skin tone, you can create this glowing style with ease. Try using highlighter in the inner corners of your eyes or even the upper lip line for a sun-kissed touch.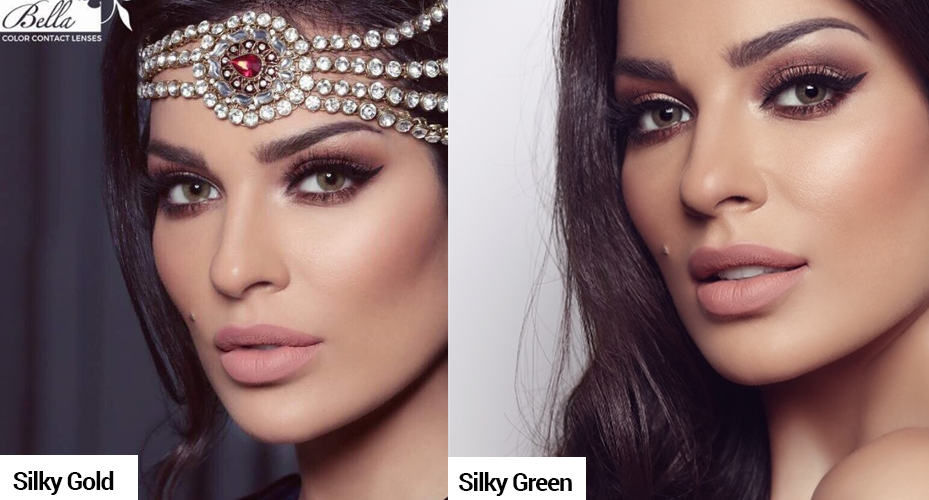 Match your sunny disposition with a warm colored contact lens from Bella Colored Contact Lenses and an option from Freshlook Colored Contact Lenses. A hint of warm natural colors will enhance your glimmering look and brighten the room the moment you walk in.
There are so many fantastic makeup looks dominating the world this summer and it's impossible for us to feature them all. Instead, we'd love to see how you like to pair your colored contact lenses with makeup! Be sure to tag us on Instagram @lensdotme so we can see your beautiful faces or use the hashtag #lensdotme.