When it comes to creating the perfect Halloween costume or putting the finishing touches on your cosplay outfit, contact lenses are often the go-to choice. After all, if you need alien eyes or want to look like an entirely different person, there's only so much you can do with makeup.
A little bit of online research might give you a ton of results for Halloween or cosplay colored contact lenses, but how do you know which ones are safe to use? Most of us have heard true horror stories where individuals have purchased contact lenses online only to find them to be very painful or even cause an infection due to poor quality.
Put your concerns aside, because at lens.me we offer high-quality colored contact lenses for both cosplay and Halloween use, and always put customer service at the forefront of our work. Without any further delay, let's explore the lenses we have available!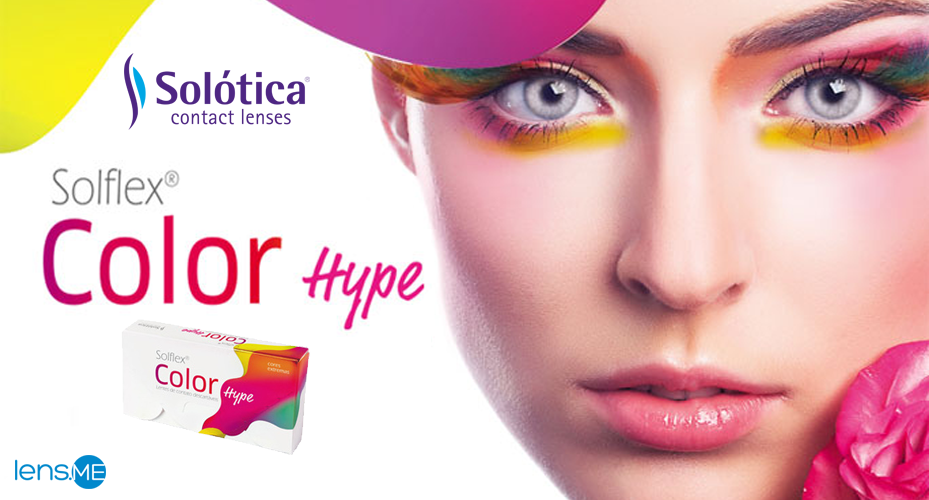 Worth The Hype: Solotica Solflex Color Hype Collection
We've been waiting for exceptional colored contact lenses to arrive and Solotica has answered with their Solflex Hype Collection. These monthly lenses are crafted with intense pigments to give you a completely out of this world look while providing you with the comfort and quality you'd expect from Solotica.
Solotica Solflex Color Hype Vermelha
Whether you're going to be a vampire for Halloween or need to make a bold statement at your next cosplay event, this color has you covered. An intense bright red makes Solotica Solflex Color Hype Vermelha one of the most desired colored contact lenses out there. With such a beautiful color you may find yourself wearing them for every special occasion you can think of!
Solotica Solflex Color Hype Amarela
A tone that's more in sync with nature's beautiful colors, Solotica Solflex Color Hype Amarela can complement a variety of costume ideas with ease. Yellow shades are accented by hints of brown to give wearers a color that's unusual but not completely out of question for daily wear. After all, if you want to make a bold statement with the Solflex Hype Collection, who are we to stop you?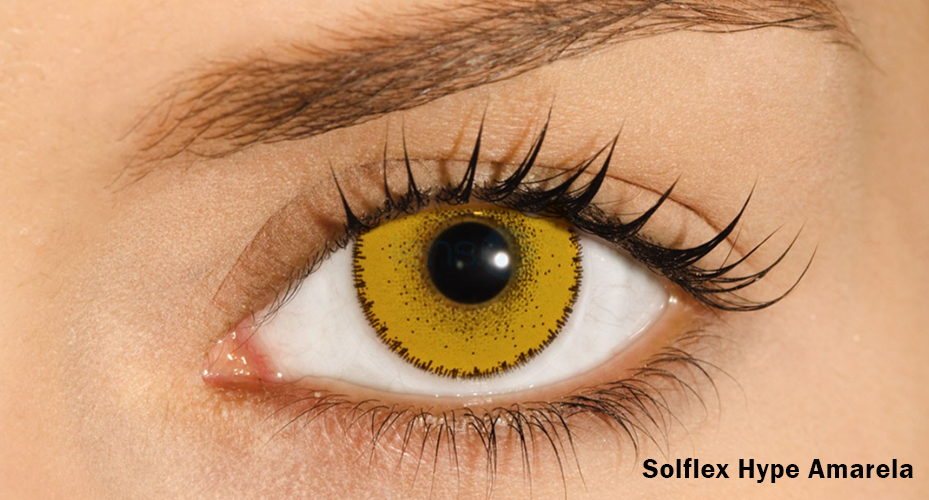 Solotica Solflex Color Hype Branca
You may have seen similar colors at lens.me before, but this shade surpasses everything else on the market. Solotica Solflex Color Hype Branca comes to us with a very light shade that's almost white, yet blends in a little bit of blue to give the lens an icy feel. Try being an ice princess for Halloween this year or wear these lenses to compliment your favorite cosplay character's look.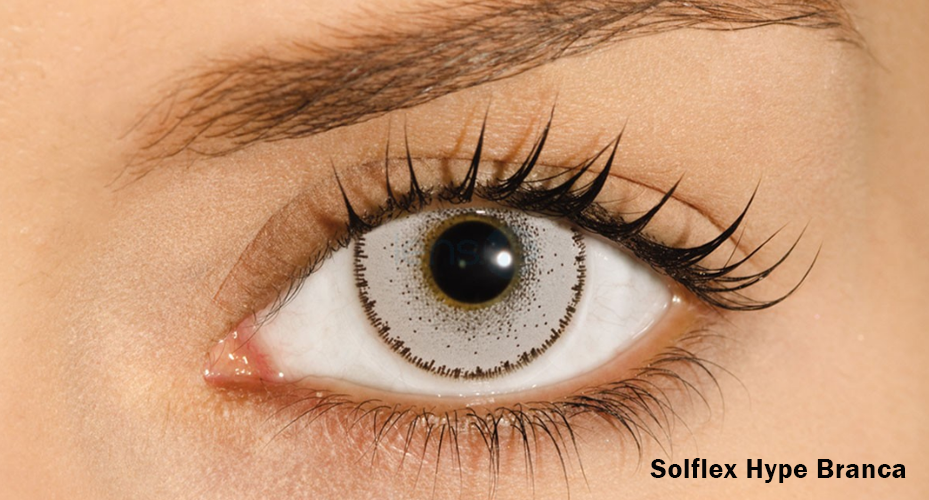 Where To Buy Cosplay and Halloween Lenses
For many trendsetters, Halloween lovers, and cosplay aficionados, Solotica has just answered your prayers. You no longer have to worry about purchasing colored contact lenses online from unknown sources and instead can get them directly from lens.me. Remember, all of our products are shipped via FedEx so that you don't have to wait long to enjoy these beautiful styles.
Once you've received your new Solflex Color Hype lenses, take a picture in your costume and post it on Instagram for us to see! Don't forget to tag us on Instagram @lensdotme so we can see how amazing these lenses appear with a variety of outfits and fashion looks. Remember, colored contact lenses aren't only for cosplay or Halloween - you can enjoy these bold lenses any time you desire!