If you keep track of celebrity styles, then you've almost certainly noticed that more and more famous faces are featuring colored contact lenses. It may be for a special occasion, a part in a movie, or an everyday thing, but one thing's clear - colored lenses are becoming a more and more influential part of today's fashion. Or at some point, you admire the eyes of your favorite celebrities.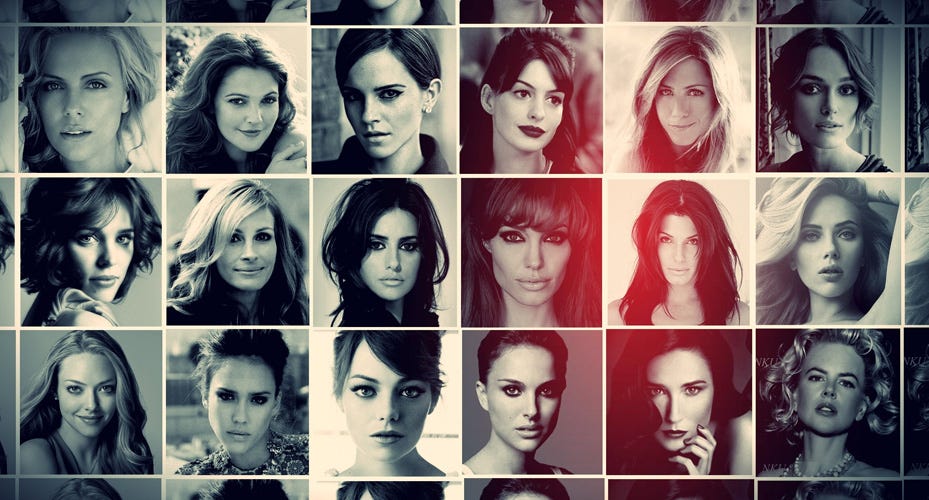 However, did you know that some of them were not born with blue or green eyes but were wearing colored contact lenses?
Those who wear regular contacts and want to make the plunge to a colored look, or even those who don't need a prescription but want to give them a try anyway, may turn to the stars to see what kind of style they should opt for. First and foremost, it's important to keep in mind that even if you see one of your favorite celebs wearing a certain color, there's no guarantee it will look the same on you. Everyone's hair, skin, and natural eye color will play into the final look, but there's no problem with trying to get a bit of inspiration.
Top Celebreties Who've Worn Colored Contact Lenses in 2018
Kylie Jenner's Gorgeous Blues
While this famous lady has naturally darker eyes, sometimes she wants to brighten things up a bit. Many have seen Kylie with beautiful blue lenses during 2018, and this tone has become one of the more coveted options. How can you get this color for yourself? One of our best sellers, Quartzo, gives you a similar look.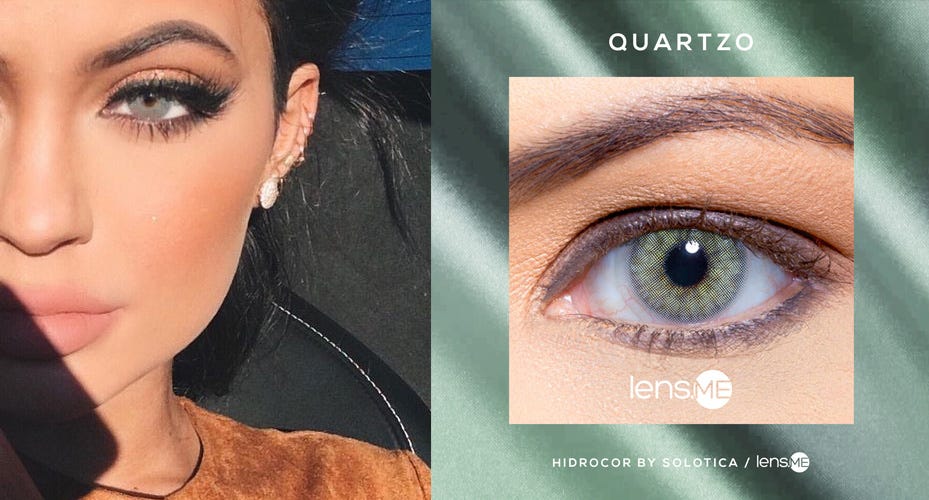 Among all the colors of Solotica Hidrocor collection, the color Quartzo gives you blue eyes with a hint of yellow for a natural style that's great on nearly all eye colors. If you love Kylie and want to mirror her fashion choices, try these lenses today!
Striking Light Blue With Kendall Jenner
Equally as important in the celebrity world as her sister, Kendall Jenner brings her own sense of style to the table with a bit of a more unusual shade. Keep in mind that Kendall's natural eye shade is much darker than Kylie's, so she relied on a bit of a bolder tone to truly change up her look.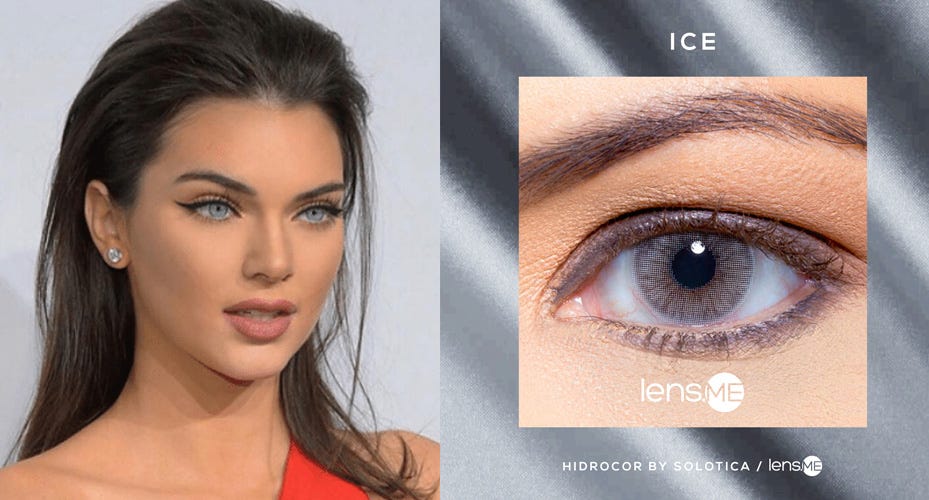 You can get Kendall's grey eyes with another of Solotica's Hidrocor series. Ice is a natural light baby blue to gray that uses cool tones to add brightness and depth. Amazing on lighter eyes as well, this colored contact lens will perk up darker brown eyes with ease.
Natural Colors Topazio Blue For Orlando Bloom
We know, it was just for a movie, but you can't deny that Orlando looks absolutely incredible in colored contact lenses. He can be best remembered for his combination of blonde hair and light blue eyes, making him look nearly like a different person altogether. Are you after Bloom's amazing transformation?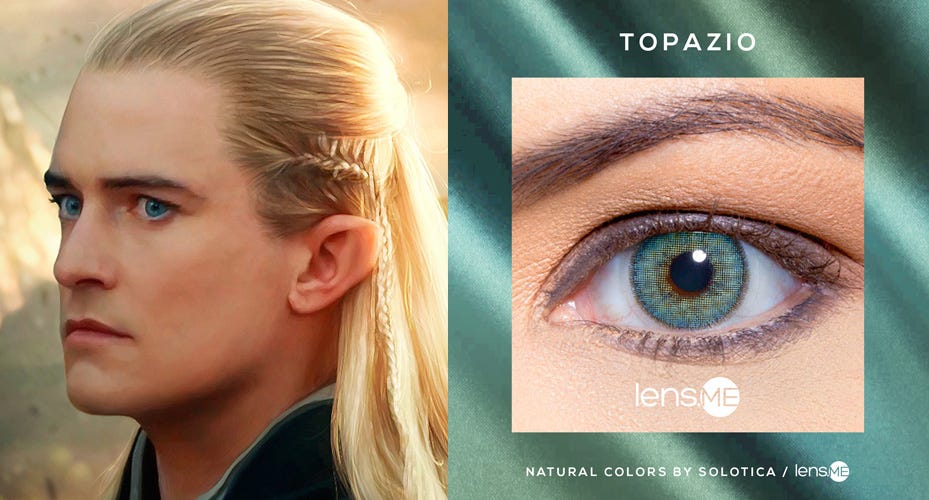 There's no doubt that Solotica Natural Colors Topazio is a blue tone that will make you look just like you were born with light eyes. There's a good chance that one of your favorite celebrities has worn colored lenses at some point during 2018, so if you want to match their style check out the huge selection at lens.me. From yearly to daily options, we offer amazing colors, fast shipping, and excellent customer service.
Bonus, Solotica Toric Colored Contact Lenses are now available! Solotica Toric for Astigmatism prescription can be ordered online on lens.me offered in all yearly collections - Hidrocor, Hidrocor Rio and Natural Colors. Now you can enjoy changing your eye color instantly without worrying if you're able to see clear!