It's that time of year again – leaves have turned golden, and the dark nights are drawing in. We all know what that means. Summer has bid farewell and the return of feeling festive is here! However, gift buying for the holiday season can be tiresome and not to mention expensive! Knowing what to buy your significant other, your family, and your closest friends can be a challenge, the yearly cycle appears once more, and again you are stuck on what to get. We can help with this! For your gift receivers who are fixated on the latest beauty trends and seek the best beauty products to use, we have the perfect holiday beauty gifts within an achievable price range to make your life that much easier – our own holiday present to you all.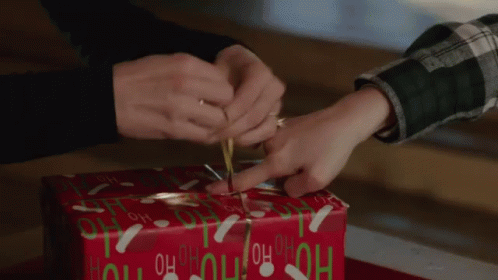 Priced under $50, these beauty treasures are just what's needed to brighten up anyone's holiday season. Without further-a-do, let's spread some holiday cheer and introduce you to these showstopper beauty ranges…
5 Holiday Beauty Gift Guide Under $50 for 2022
Colourpop Cosmetic's Makeup Tools & Accessories – From $5
First up we have Colourpop Cosmetics' extensive range of makeup tools and accessories. With so many to choose from, you are not stuck for choice, and starting from a low price of $5, there is no wonder this brand is popular! For those who haven't heard of Colourpop Cosmetics before, they are a Californian-based cosmetic brand that has redefined luxury beauty by creating high-quality products at obtainable prices. How cool is that!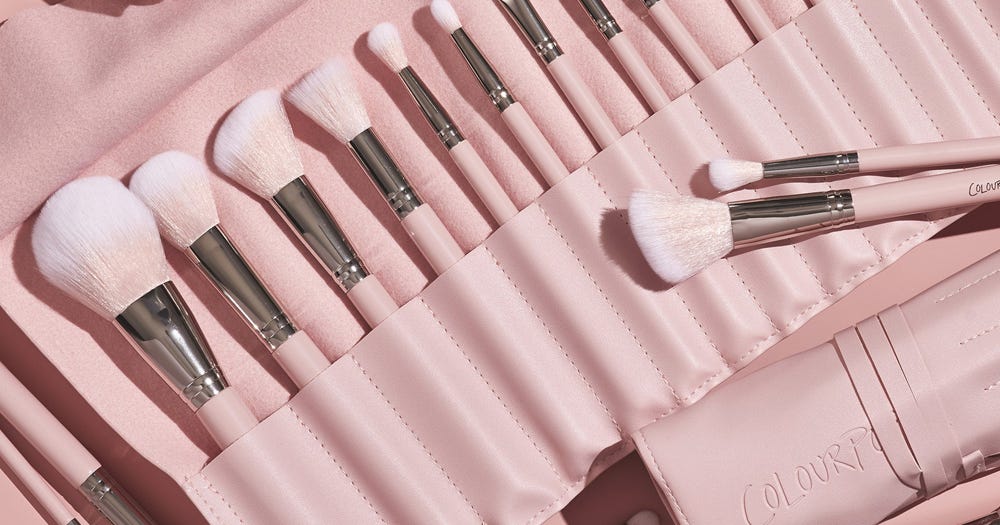 What's more, some of their products have won a beauty award, making them the perfect choice for a holiday beauty gift. The makeup tools and accessories range features brush kits in beautifully toned-down colors, blending sponges for an array of purposes, and even cute hairclips. We have suggested three top products that will make the best gift:
Ultimate Brush Roll - It's pretty much summed up by its name, this ultimate makeup brush set is designed in pale pink faux leather with handles to match and has rose gold details by the brush tip. This masterpiece features 11 new brushes and 3 best-selling brushes which are all vegan! So those you love can put their makeup on in the morning knowing they are helping the planet.
Rose Quartz Roller - Something that is hot in the market right now is quartz rollers, and this one from Colourpop is made from real rose quartz! An essential component to any skincare routine, these are designed to gently massage the skin to help soothe puffiness, improve blood circulation, promote lymphatic drainage, and improve skin elasticity. A beauty lover's day-to-day necessity!
Angled Sculpting Brush - Last but no means least, we have the Angled Sculpting Brush, a pale pink brush made for contouring. Everyone needs a little help when applying makeup, and this accessory is great for ensuring precision and symmetry – a must-have beauty product.
The Ordinary Hydrating Serums – From $8
Popular to combat acne-prone skin, The Ordinary is a brand that has been gaining ground within the beauty scene. The brand features under the brand DECIEM, and its focus is to deliver the very best quality ingredients whilst having obtainable prices. Well, we can see they are making their wish a reality with their hydrating serums starting from $8! For those who have problematic skin, or just want to uplift their complexion, The Ordinary makes the ideal holiday beauty gift (trust us).
Again, their range is plentiful, with different serums to target different areas and needs, and we have chosen our the Top 3 The Ordinary Products for gifting:
Niacinamide 10% + Zinc 1% - Suitable for all skin types, this universal serum for blemish-prone skin supports by brightening and smoothing out complexion. Containing a high concentration of vitamin B3 and Zinc PCA, over time this serum reinforces the skin's barriers.
Hyaluronic Acid 2% + B5 - Another water-based serum, this other Ordinary favorite combines low to medium to high molecular weight hyaluronic acid molecules and HA to provoke hydration. It is also great to note that this serum also soothes the appearance of textural issues and wrinkles.
Retinol 0.2% in Squalane - The third serum we would like to present as a perfect beauty gift idea is the Retinol 0.2% in Squalane serum. Fantastic for skin concerns including uneven skin tone, dryness, and signs of aging, this miracle liquid improves the appearance of lines that arise from loss of collagen and elastin, whilst also smoothing out skin texture.
Colored Contact Lenses – From $10
It's not all about makeup when it comes to beauty products, and if you want to surprise your gift receiver this holiday season, we have the ultimate solution with a unique beauty gift – colored contact lenses from us, lens.me.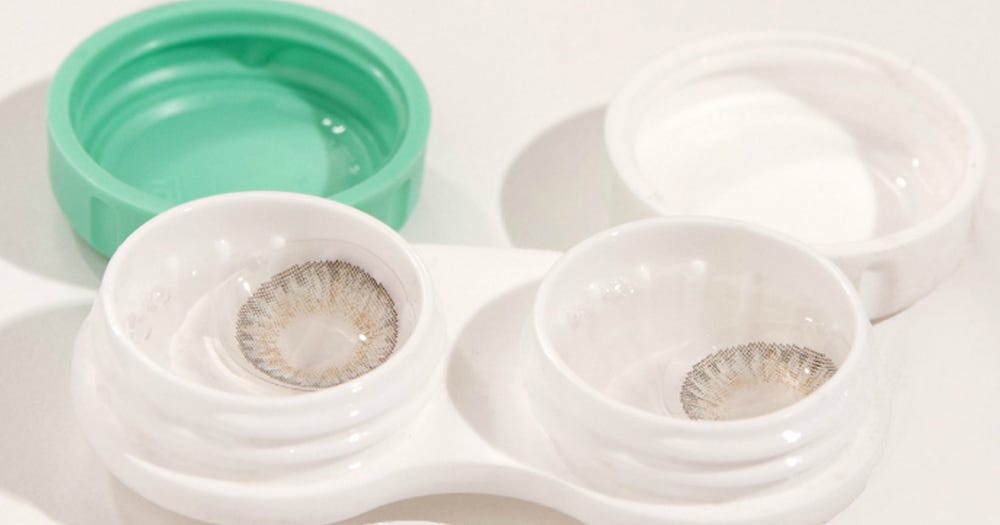 This trend is sweeping the nation and you may have spotted some of your favorite celebrities supporting a new shiny iris tint (we see you Kylie Jenner). This beauty trend is not one to miss, especially as we have some incredibly affordable prices starting from just $10! There is an extensive range on the market but at lens.me, we have some of the best brands including Solotica, Anesthesia and Bella. All colored contact lenses in our store have the option of prescription and non-prescription contacts that can alter the darkest of brown eyes.
Now, it may be daunting, and I know you are asking yourself – 'but what color will my loved one want?' There are so many colors to choose from, and not to mention plenty of shades within these categories, so we have outlined a few suggestions to help you on your way. If your present receiver has naturally brown eyes, discover our blue contact lenses that will switch up their appearance, and vice versa, if they have blue eyes, our collection of hazel contact lenses are great options. Taking a risk and trying something new is a great idea this holiday season! Maybe your special someone is only looking to enhance their natural tint and if they have green eyes, the green contact lenses come in a range of light and dark tones, perfect to add an additional twinkle this season. Or if you're looking for something bright and catchy to match winter styling, you can't go wrong with our best gray contact lenses! Whichever their eye color, colored contacts are a fantastic holiday beauty gift to make someone smile.
Sephora Lip Gloss – From $10
Taking the world by storm, Sephora, the French multinational retailer of beauty products and personal care sells 340 brands including an alluring range of lip glosses. Now you would think that a famous brand like this would be expensive, but no, the lip gloss range has prices starting from $10, now that's a festive miracle!
And what's more, the chilly winter is the best time to whack out a hydrating and dazzling gloss as not only does it keep lips in prime condition but also adds that extra sparkle against dull and gloomy days. A little pocket-sized ray of sunshine. Sephora's lip gloss range is brimming with goodies, so we have picked out three that will be any gift receiver's dream:
Gloss Bomb Universal Lip Luminizer - This one is Sephora's own personal collection (can they get any cooler) and this glittery lip gloss provides a long-lasting finish with incredible shades of pink, red, and beige. A combination of three, this sparkly delight is full of color, shine, and hydration. Lips can be transformed with the added benefit of watermelon seed oil known for its moisturizing abilities. Glamorous and nutritious.
Sephora Collection Glossy - For your vegan loved ones, the Stay Vulnerable lip balms by Rare Beauty are the perfect gift! Again, like the others, this product has an all-day nourishing effect with a non-sticky texture that plumps the lips all whilst hydrating with its blend of botanicals. Brighten up anyone's holiday season, so they can take on the world with this vegan treat.
Summary
All these dazzling beauty holiday favorites are just what your gift receiver needs this holiday season. With our detailed guide to the perfect ones, there's no excuse and now you know exactly which ones to buy for your loved ones. We're just glad we can assist you in making someone's day better -the holiday is a special season and needs to be paired with a special holiday gift. We will not keep you any longer, happy holiday shopping to you all!