At lens.me we place a huge importance on customer experience and know that we are only as successful as the community that we are a part of. To that end, we wanted to get to know some of our vloggers out there who spend time and energy into creating videos that showcase our beautiful colored contact lenses.
We caught up with FonzEvil, a well-known vlogger on YouTube who frequently wears lenses from lens.me. Let's find out more about this influential guy from Texas who has worn contact lenses for about 10 years:
lens.me is the best place to buy your colored contact lenses.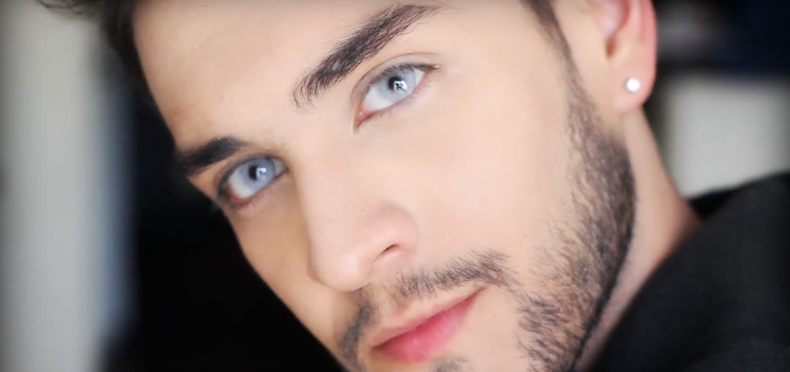 How did you discover lens.me and what was your experience like?
One day I came across a picture on Instagram that caught my attention. This person that I was looking at kept having different eye colors every single day, but the interesting part was that they all looked very natural. I saw that she tagged lens.me and that's how it all started!
My very first experience with lens.me was so pleasant. They were so nice and responsive with friendly people who are willing to help. I will admit I was scared to buy from another country and what they would do with my information, but I realized that they are the most trustworthy contact lens website out there...and they ship the quickest too!!
What factors did you consider when choosing your lens colors and what advice would you give to someone who doesn't know what to pick?
I was looking for something that would look very real with a color that would suit my skin tone and would be noticeable. After doing a lot of research I found the brand Solotica and have thought the Hidrocor Quartzo would be the best for me.
If you don't know what color to pick, I really recommend looking at YouTube videos. They helped me out so much with picking the color that I wanted - also think about what type of look you want to go for.
Like I say on my videos: do you want a dramatic change or a subtle change? If you want people to look at you, be the center of attention, and get lots of compliments then go for more bold color contacts. The Hidrocor Quartzo, Cristal, and Mel are great choices. If you want something natural without too much attention, then go for the subtle colors like Solotica Hidrocor Grafite and Solotica Natural Colors Ocre.
Any last words about lens.me?
The shipping of their products is amazing! They ship all of my orders within 3 to 4 days guaranteed, and I never have to check the tracking information because I know it will arrive on time.
If you'd like to see more videos that show off our beautiful Solotica colored contact lenses, check out FonzEvil on YouTube!