Are you as excited as we are? Solotica contact lenses have just launched 3 new colors to join their already successful Solotica Hidrocor collection. Solotica have been numerously named the world's most natural looking colored contact lenses. Solotica Hidrocor collection doesn't come with a limbal ring for a soft and natural look and alongside Solotica's unique print design and amazing color coverage, you will have everyone convinced of your new eye color. These 3 new colors - Solotica Hidrocor Safira, Solotica Hidrocor Jade, and Solotica Hidrocor Aquamarine take inspiration from precious stones and we couldn't be more excited to share them with you!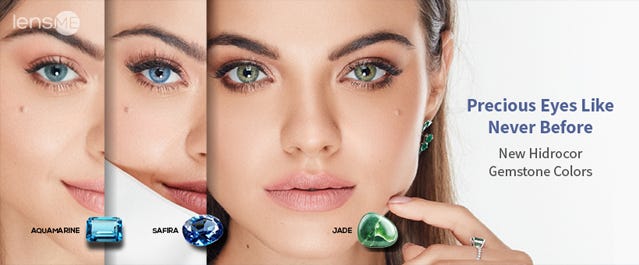 Now without any further delay, let's have a look in more detail in what we can expect from these precious colored contact lenses:
NEW Solotica Hidrocor Colors Inspired by Gemstones launched on lens.me
Solotica Hidrocor Safira
Looking for the most natural blue colored contact lenses? For eyes that sparkle like a sapphire, these colored contact lenses offer an incredible deep blue color which will cover and brighten light and dark eyes alike. You are guaranteed to make a few heads turn with Solotica Hidrocor Safira!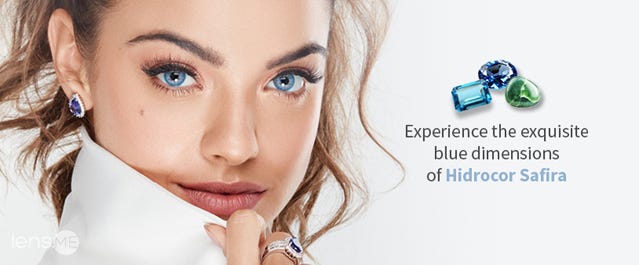 Solotica Hidrocor Jade
The tones of this green contact lenses really are one of a kind. If you've ever craved green eyes, then these lenses will be sure to satisfy. Covering even the darkest eyes, Hidrocor Jade will sparkle and delight!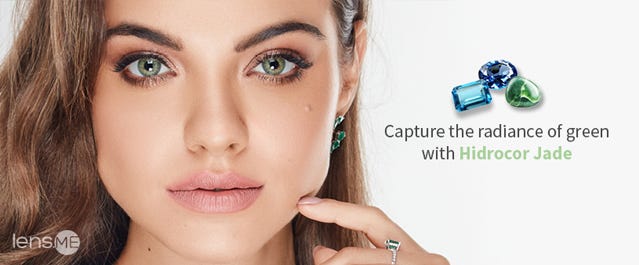 Solotica Hidrocor Aquamarine
This new color from the Solotica Hidrocor collection will give you subtle marine-blue colored eyes. Let your friends and family get lost in your eyes without them noticing when wearing these beautiful colored contact lenses!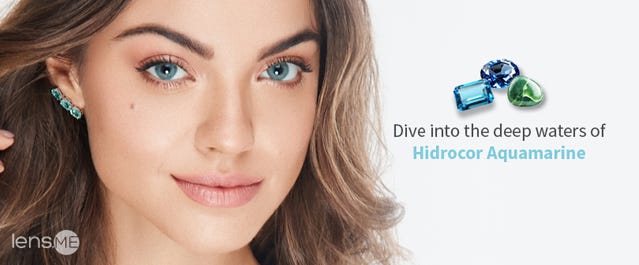 Where can I buy the NEW Solotica Hidrocor Gemstone colors?
lens.me is the world's largest Solotica store and you can buy the 3 NEW Solotica Hidrocor colors - Hidrocor Safira, Hidrocor Jade and Hidrocor Aquamarine from us easily and safely. If you need more advice on these new colors or any other colored contact lenses, our 24/7 customer support team will be happy to assist!