As the holiday season approaches, the quest for the perfect gift begins. Amidst the twinkling lights and festive melodies, finding something special for the beauty enthusiasts in your life can be both exciting and daunting. This year, why not turn to TikTok, the ultimate trendsetter, for inspiration? From chic press-on nails to luxurious skincare products, we've curated a list of the top 10 TikTok-approved beauty gifts that are sure to delight. So, whether you're shopping for your fashion-forward friend, makeup-loving sister, or simply treating yourself, these gifts are a guaranteed hit.
10 Best Gifts For Her This 2023 Holiday Season - Beauty Edition
#1 Press-on Nails
In the dynamic world of beauty, press-on nails have emerged as a favorite among enthusiasts and fashion-forward individuals. Their appeal lies in their versatility, ease of application, and the instant glamour they lend to any look. Brands like Olive & June, Glamnetic, and Dashing Diva lead the trend with their diverse and high-quality offerings. These nails come in a myriad of designs, from minimalist chic to ornate artistry, catering to every style preference. The draw of press-on nails is not just in their aesthetic appeal but also in their practicality. They offer a salon-quality manicure experience at home, perfect for those who cherish both style and convenience. Gifting press-on nails is akin to offering a palette of creativity and confidence, making them a top choice for this holiday season.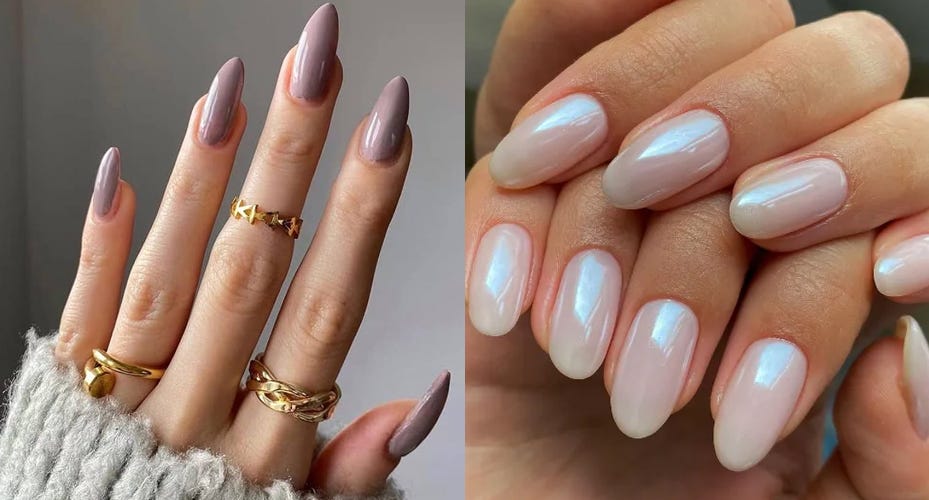 The allure of press-on nails extends beyond mere fashion statements. They represent a form of self-expression, allowing wearers to showcase their personality without the commitment of permanent nail art. This trend resonates with the modern beauty enthusiast who values both style and flexibility. The popularity of these nails is also bolstered by celebrity endorsements and social media trends, making them a coveted item in the beauty community. For a gift that combines trendiness, personalization, and practicality, press-on nails stand out as an ideal choice, sure to delight anyone with a flair for fashion and beauty.
#2 Lip & Cheek Tints
Lip and cheek tints have become a staple in beauty routines, praised for their versatility and natural-looking results. These multi-use products appeal to those who favor a minimalist yet impactful makeup approach. Affordable options under $20, like e.l.f. Cosmetics and NYX Professional Makeup, offer quality and variety, making them accessible to a wide audience. On the luxury end, brands like Benefit Cosmetics and Glossier present their tints as premium options, often featuring enhanced formulas and elegant packaging. These tints are the perfect blend of practicality and luxury, providing a pop of color that enhances natural beauty without overwhelming it. They're an excellent gift for anyone who appreciates a subtle yet effective makeup product.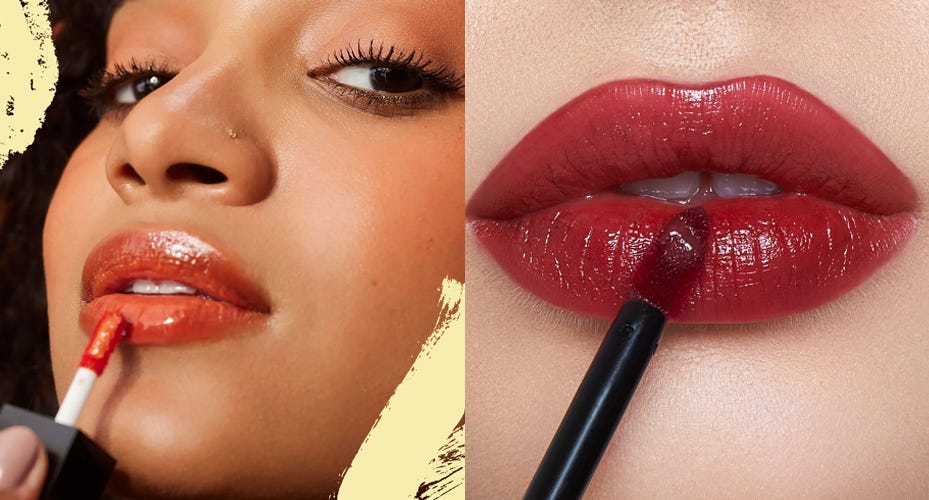 For those looking to splurge, luxury tints offer an elevated experience with their superior formulations and lasting power. These high-end products often come with added benefits like hydrating ingredients and buildable coverage, making them a worthwhile investment. The versatility of lip and cheek tints also makes them a thoughtful gift. They cater to a range of skin tones and types, and their ease of use is perfect for both makeup novices and aficionados. Whether opting for a budget-friendly or a luxury tint, these products are a delightful addition to any beauty collection, offering a touch of elegance and simplicity.
#3 Color Contact Lenses
Color contact lenses have revolutionized the way makeup enthusiasts enhance their looks. They are to the eyes what lipstick is to the lips – a transformative accessory that can elevate any makeup style. Brands like Solotica, Bella, and Anesthesia have gained popularity for their wide range of natural and vibrant hues, quality, and comfort. These contacts are not just about changing eye color; they're about adding depth and expression to the eyes, making them a must-have for anyone passionate about makeup. Gifting color contacts is like offering a new palette for creative expression, sure to be adored by beauty trendsetters.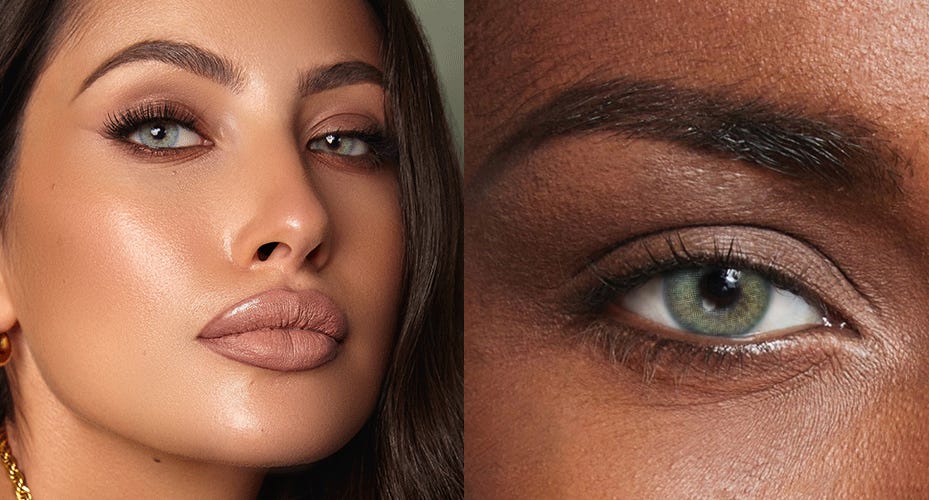 The charm of color contacts lies in their ability to seamlessly integrate with various makeup looks, whether for daily wear or special occasions. They are a unique gift that goes beyond traditional makeup items, offering a fresh and exciting way to experiment with appearance. The range of colors available allows for customization according to individual preferences, making them a personal and thoughtful gift. For those who love to stay on top of beauty trends, color contacts are a stylish and unexpected present that will surely be appreciated.
#4 Skincare Products
Skincare products are a timeless gift choice, appreciated for their nurturing and rejuvenating properties. The beauty market offers an extensive range from luxury to high street brands, catering to every skin type and concern. Brands like The Ordinary, Minimalist, and Dr. Jart are celebrated for their effective formulations and wide appeal. From hydrating face masks to nourishing serums and protective SPFs, these products are essential in any skincare routine. They represent a gift of self-care, encouraging the recipient to indulge in personal wellness and skin health.
The versatility of skincare products as gifts lies in their universal appeal. Whether it's a luxurious cream from a high-end brand or a cult favorite serum, these products are cherished for their ability to enhance skin's natural beauty. They're not just a gift, but an invitation to a routine that prioritizes self-care and skin health. With the growing awareness and importance of skincare, gifting these products shows thoughtfulness and consideration for the recipient's well-being.
#5 Bath Bombs
Bath bombs have become synonymous with relaxation and self-pampering. They are a delightful way to transform an ordinary bath into a spa-like experience. Top-rated brands like Lush, Bath & Body Works, and The Body Shop offer an array of scents and formulas, each designed to provide a unique and luxurious bathing experience. These effervescent delights are infused with essential oils, moisturizers, and captivating fragrances, making them a perfect gift for someone in need of some indulgent relaxation. The appeal of bath bombs lies in their ability to create an immersive sensory experience, elevating the simple act of bathing into a rejuvenating ritual.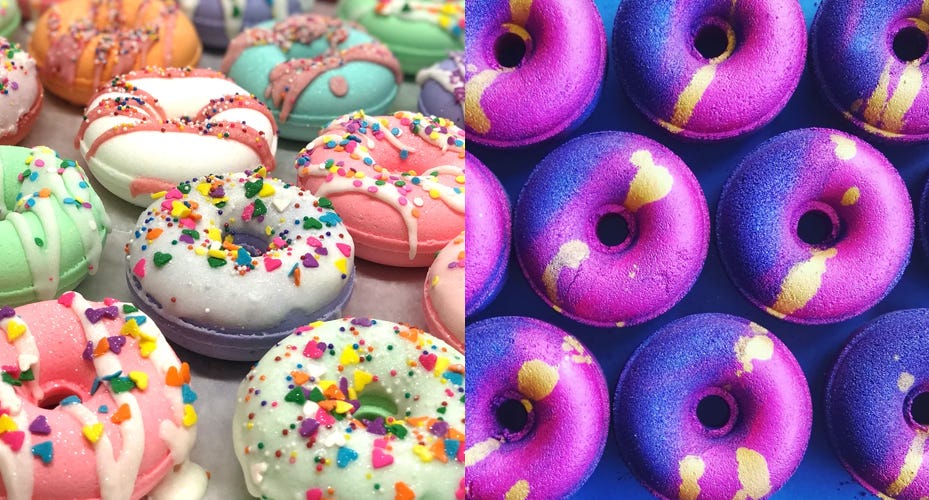 When choosing bath bombs as a gift, consider the recipient's preferences in scents and skin needs. Brands like Lush are renowned for their eco-friendly and skin-nourishing ingredients, making them a thoughtful choice for environmentally conscious and health-aware individuals. The varied scents and colors also mean you can personalize this gift to suit the recipient's taste, whether they prefer floral, fruity, or herbal aromas. A collection of bath bombs beautifully packaged is not just a gift but an invitation to unwind and de-stress, making them an excellent choice for the holiday season.
#6 Hairdryer
A high-quality hairdryer is a must-have for anyone who values hair care and styling. Dyson stands at the forefront of luxury hair care tools, offering advanced technology and professional results. Their hairdryers are coveted for their innovative design, which protects hair from extreme heat damage while ensuring efficient drying. For those looking for more budget-friendly options, brands like Revlon offer effective and reliable hairdryers and styling tools. These are perfect for everyday use, providing great results without breaking the bank. Gifting a hairdryer is a practical and appreciated gesture, especially for those who cherish their long locks.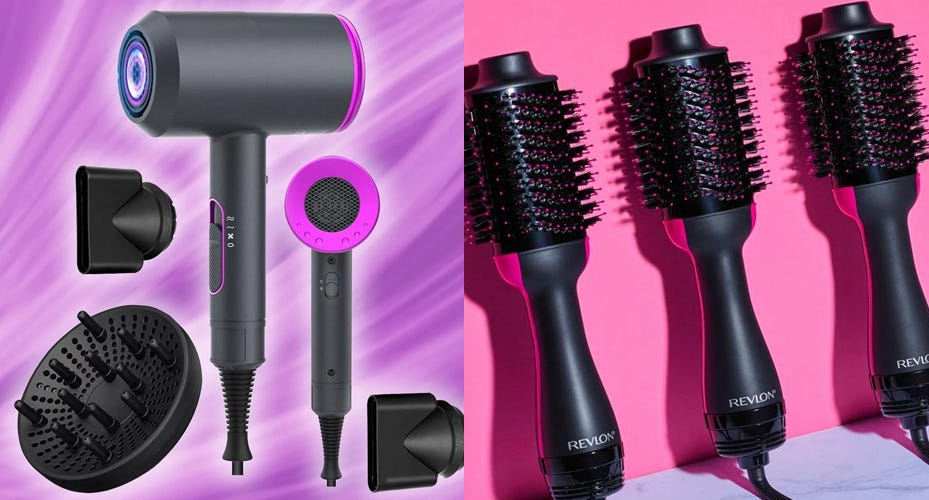 Choosing the right hairdryer can be a personal decision, depending on hair type and styling preferences. High-end options like Dyson are ideal for those who frequently style their hair and are interested in the latest beauty technology. On the other hand, brands like Revlon offer a range of hairdryers suitable for different hair types and needs, making them a versatile option. Whether you choose a luxury brand or a high street favorite, a hairdryer is a thoughtful gift that can elevate the recipient's daily hair care routine.
#7 Led Chic Bag
LED bags are the latest trend taking over TikTok, known for their unique and customizable designs. These bags, such as those from BIBU, stand out for their innovative use of LED lighting, allowing the wearer to display different colors and patterns. This makes them not just a fashion accessory but a statement piece that can match any mood or outfit. The LED bag is a hit among beauty and fashion enthusiasts on TikTok, admired for its ability to add a futuristic and personalized touch to any look. Gifting an LED bag is a nod to the recipient's fashion-forward and tech-savvy side, making it a cool and trendy choice for the holiday season.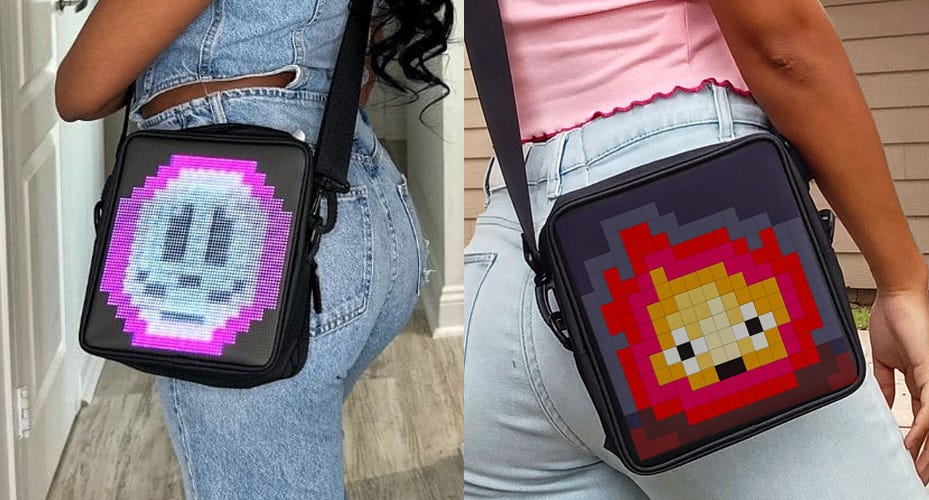 The allure of the LED bag lies in its versatility and the element of surprise it brings to fashion. These bags are not only functional but also a conversation starter, perfect for those who love to stand out. The ability to change colors and patterns means the bag can be tailored to different styles and occasions, offering a unique blend of technology and fashion. For a gift that combines practicality with a flair for the extraordinary, an LED bag is an excellent choice.
#8 Facial Sculpting Tools
Facial sculpting tools have become a must-have in beauty routines, celebrated for their ease of use and effective results. These tools, designed to enhance facial contours and promote skin health, offer a non-invasive alternative to medical procedures. Their popularity stems from their ability to provide immediate results in lifting, toning, and rejuvenating the skin. Affordable and convenient, these tools are perfect for at-home facial care, making them an ideal gift for those who are keen on maintaining their youthful glow. Brands like NuFACE and Foreo have gained acclaim for their innovative designs and proven effectiveness. Gifting a facial sculpting tool is more than just offering a beauty product; it's about providing a means for self-care and empowerment.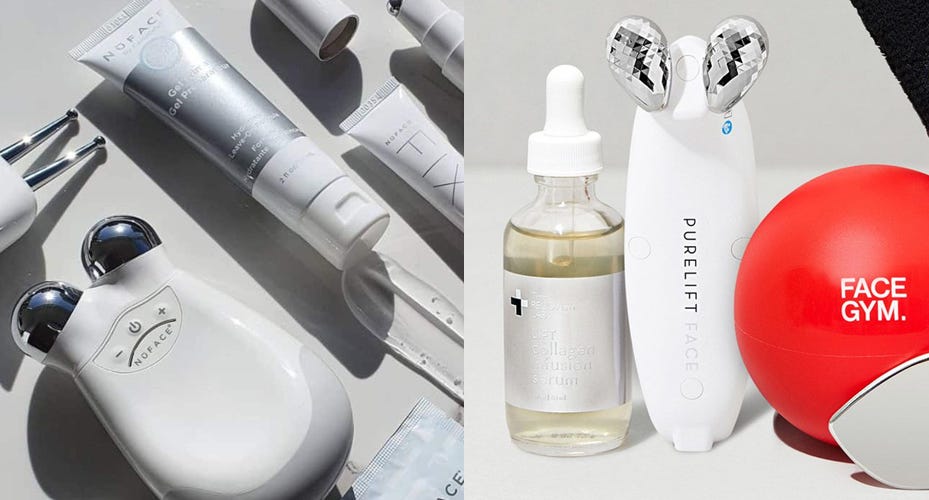 The appeal of facial sculpting tools lies in their versatility and ease of integration into existing skincare routines. They cater to various skin concerns, from reducing puffiness to improving skin elasticity. These tools have become increasingly popular, thanks to their promotion by beauty influencers and their visible results. Whether it's for someone who is a skincare enthusiast or someone new to the world of beauty gadgets, a facial sculpting tool is a thoughtful gift that combines technology, luxury, and wellness.
#9 Makeup Brushes
Makeup brushes are an essential tool for anyone who loves makeup. The right set of brushes can transform the makeup application process, offering precision and a flawless finish. Brands like Zoeva, Morphe, and Real Techniques are renowned for their high-quality brushes, catering to both professional makeup artists and beauty enthusiasts. These brands offer a range of brushes for different purposes, from foundation and powder to eyeshadow and blush application. Gifting makeup brushes is about understanding the recipient's makeup routine and preferences, making it a personalized and considerate choice. It's a gift that acknowledges their passion for makeup and enhances their daily beauty ritual.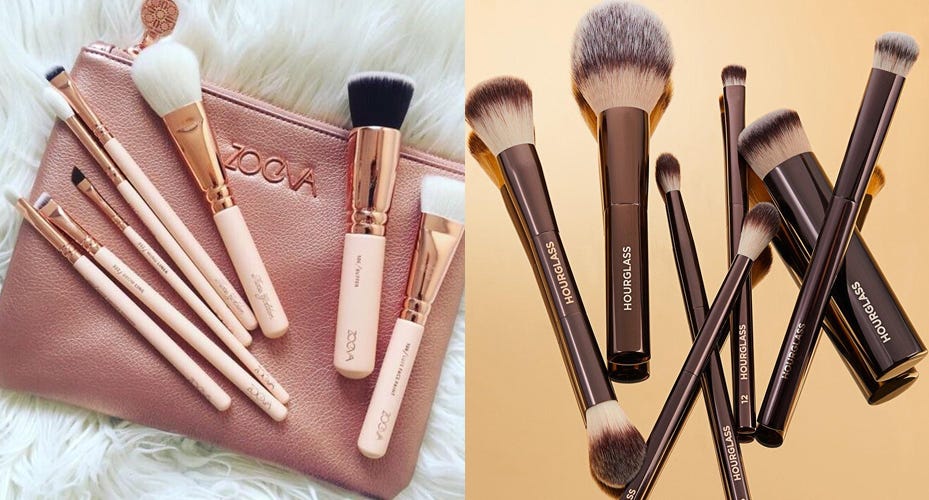 The variety of brushes available from these brands means you can tailor the gift to the recipient's specific needs. Whether they need a new set of eye makeup brushes or an upgrade to their face brushes, there's something for everyone. Paying attention to the types of brushes they use and their makeup style can help in selecting the perfect set. A quality set of makeup brushes not only improves makeup application but also adds a touch of luxury to the beauty routine, making it an excellent gift for the holiday season.
#10 Sephora Gift Card
A Sephora gift card is the ultimate safety net when it comes to gifting for makeup lovers. It offers the recipient the freedom to choose from a wide range of beauty products, ensuring they get exactly what they want. Sephora is a treasure trove for beauty enthusiasts, housing everything from makeup and skincare to haircare and fragrances. With a gift card, you're giving the gift of choice, which is especially valuable in the diverse world of beauty products. It's a perfect solution for those who find it challenging to pick a specific product and want to ensure their gift is well-received.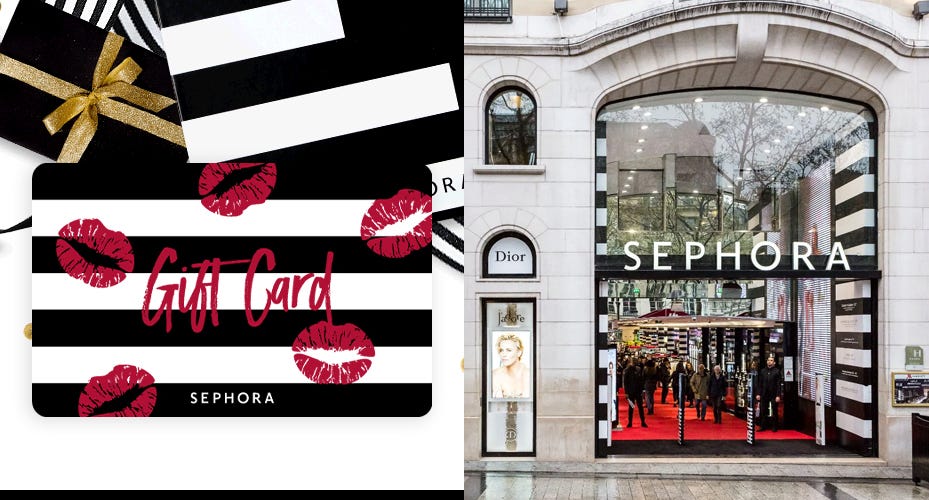 The beauty of a Sephora gift card lies in its flexibility and the joy of exploration it provides. The recipient gets to explore the latest products, experiment with new brands, and indulge in their favorite beauty items. It's a thoughtful way to show you care, without the pressure of selecting the perfect item. Whether they're a seasoned makeup pro or someone exploring their beauty style, a Sephora gift card is a considerate and practical gift that will be appreciated by any beauty lover.
Final Thoughts
Deciding on the perfect gift can often be a stressful endeavor, but it's important to remember that the thought and care put into the choice are what truly count. The ideas listed above offer a range of options for every beauty enthusiast, ensuring that your gift stands out this holiday season. Whether it's a practical tool, a luxurious beauty product, or the simple freedom of choice with a gift card, each presents an opportunity to show your love and appreciation.
Remember, the best gift transcends the material; it's about the thoughtfulness, love, and sincerity wrapped around it. Whatever you choose for your loved ones, the most important thing is that it comes from the heart. Happy gifting!