Solotica is arguably the most famous colored contact lens brand on the market and with multiple best-selling collections, different replacement cycles and colors it can be confusing which is the right one for you.
We've compared the top 3 collections, Solotica Hidrocor, Solotica Natural Colors and Solotica Aquarella to help you make your choice.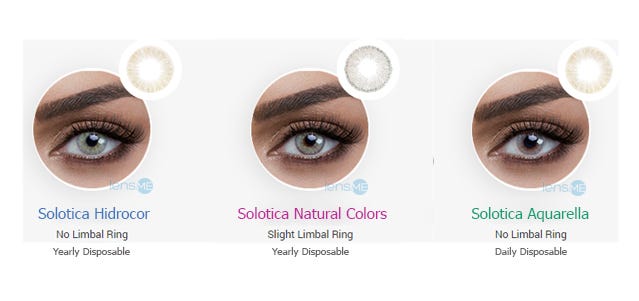 Difference between Solotica Hidrocor, Solotica Natural Colors and Solotica Aquarella
Solotica Hidrocor Collection
Without question the most natural colored contact lenses on the market, Solotica Hidrocor features beautiful, pigment packed colors without a defined outer ring to give an exceptionally natural finish. The Solotica Hidrocor collection features 12 stunning colors with an additional 4 coming from the Hidrocor Rio collection. This collection has the strongest opacity out of the Solotica family and comes as a yearly lens meaning if cared for correctly, your lenses will last you 364 days! Sold by single lens, you can wear these lenses in plano (0.00 power) or in prescription from +5.00 right down to -10.00.
If you're looking for some recommendations on which to try, we recommend Solotica Hidrocor Mel for a beautiful pistachio green color, Avela if you've always dreamed of hazel eyes or why not try Hidrocor Safira, the latest release of color from Solotica and achieve beautiful and bright blue eyes.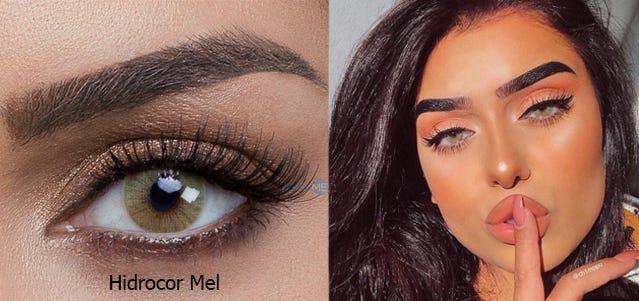 Solotica Natural Colors Collection
Solotica Natural Colors collection also comes as yearly lens with the main difference being a slightly defined outer ring and subtle darker accents across the iris. Still looking extremely natural, Solotica Natural Colors gives the eye a sharper look than Hidrocor. Available in 9 beautiful colors you are bound to find the eyes of your dreams here. Natural Colors are also sold as single lens, available in 0.00 power or to -10.00 rx power.
We recommend trying Natural Colors Quartzo for a striking blend of blue and grey or Natural Colors Ocre for beautiful color-rich hazelnut eyes.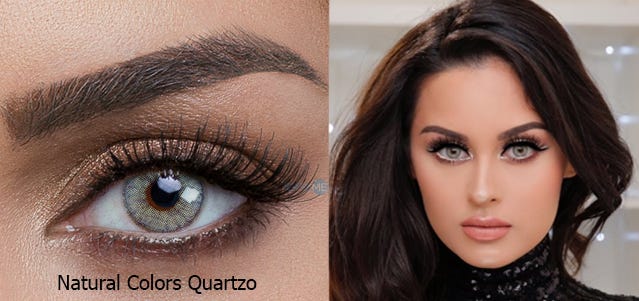 Solotica Aquarella Collection
The newest collection from Solotica, Aquarella is the first daily disposable lens from these colored contact lens gurus! Not featuring a defined outer ring, Solotica Aquarella lenses are unbelievably natural and come in 5 exquisite shades. If you're looking for great color with the convenience of a daily lens, then Aquarella is for you! Aquarella lenses are sold as packs of 10 (5 pairs) available in both plano (0.00 power) through to -5.00 prescription.
We recommend experimenting with Aquarella Sienna Brown for a subtle eye enhancing hazel or Solotica Cyan Blue for striking blue eyes that will seriously pop!