Of all the eye colors out there, what's the rarest one you can think of? While most people have some form of blue or brown, green eyes aren't seen too often. Even more rare is hazel, the mix of green and brown that creates a completely ethereal look. Not many are born with this shade, and if it's one that you've always loved, why not enjoy it through the use of colored contacts?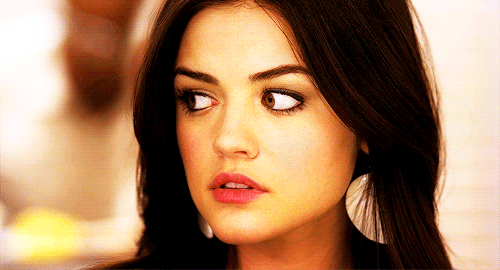 Where to begin when it comes to hazel eyes can be daunting, so let's take a look at the best hazel colored contact lenses:
Alluring Eyes With The Best Hazel Colored Contact Lenses
Anesthesia L.A Cinnamon - It sounds like a coffee drink, but this option by Anesthesia USA brings you a light and bright shade that's out of this world. A mostly solid lens that features a darker limbal ring for contrast, L.A. Cinnamon is ideal for individuals with naturally light eyes. Try these on when you're ready for a total makeover in one simple step!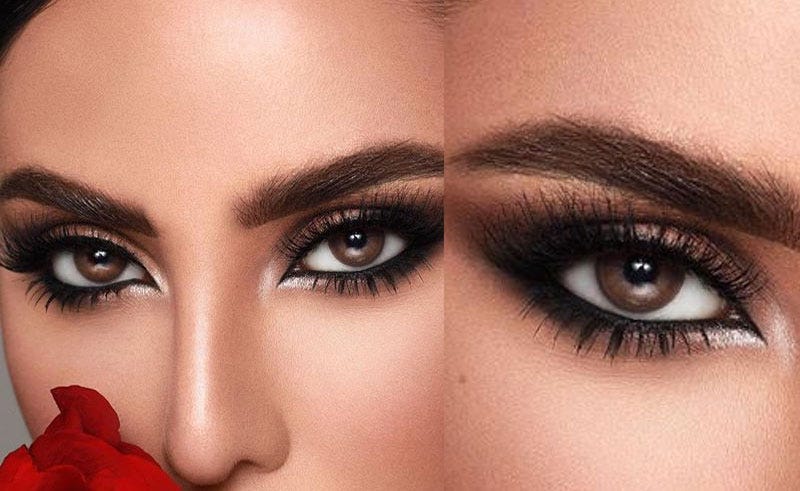 Solotica Natural Colors Ocre - As straightforward as it gets when it comes to colored contact lenses, Natural Colors Ocre by Solotica gives you the color you've always longed for. Instead of being multidimensional like other options on the market, this look gives you consistent rich color across the entire lens. A subtle brown with hazel print that fades towards the pupil hole helps to make it look natural and sophisticated.
Solotica Hidrocor Avela - Avela is a Portuguese word translated Hazelnut in English. This colored contact lens adds little bit of accent enlightening the shade of dark brown eyes to a perfect seamless hazel. The subtle print without a limbal ring mimics the iris for a more natural looking result and is no wonder why it is one of the bestsellers in Solotica Hidrocor Collection.
Bella Glow Radiant Hazelnut - This idyllic combination of light and dark will have you opting to wear them every single day, as Radiant Hazelnut by Bella Glow offers all you could want in a colored contact lens. Depending on your natural color, you'll achieve a soft glowing style or a deeper and sultry look - it's ultimately up to you! If you love hazel eyes, you have to give this option a try.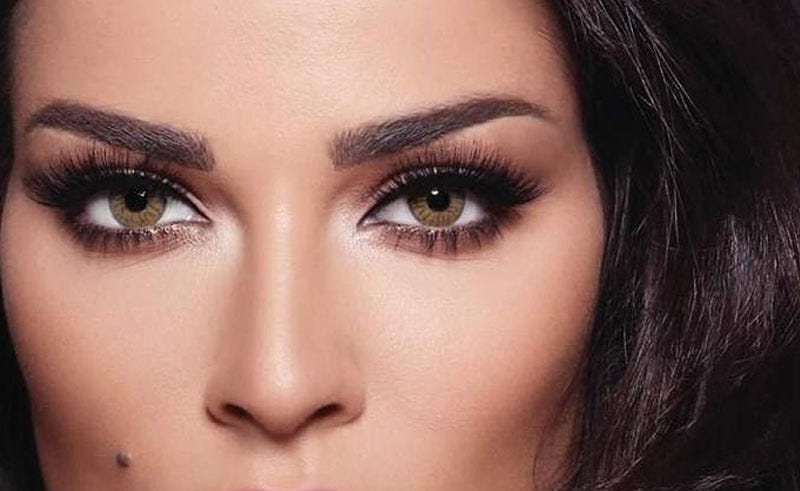 ColorVision Hazel - Different than our previous selection, this option is from ColorVision and provides a light brown tone that's absolutely stunning. Hazel is the embodiment of this color to a tee, with a patterned look that blends various tones for a lively style. This colored contact is best for those with dark eyes who want to brighten things up a bit but will truly look great on anyone.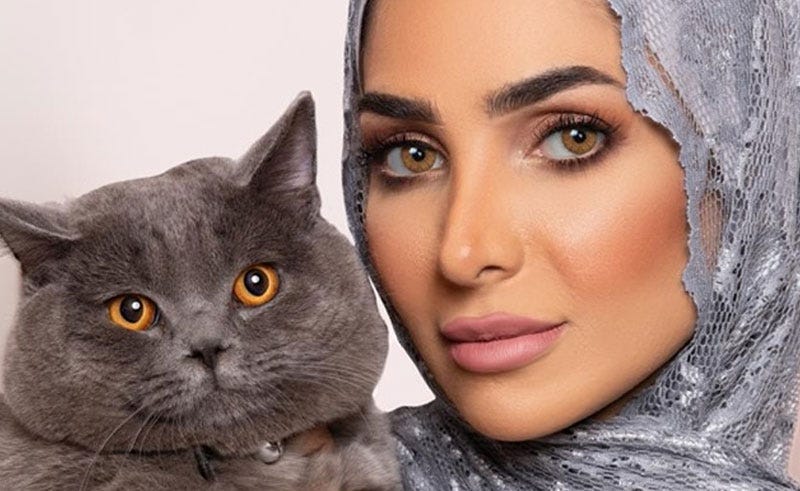 Anesthesia Addict Marron - One of the more unique hazel shades on the colored contact lens market, Marron by Anesthesia Addictblends brown with almost a reddish tone to create a deep and rich color. Try these lenses if you're wanting something a bit more sultry and sophisticated, as they truly step up your style game a few notches!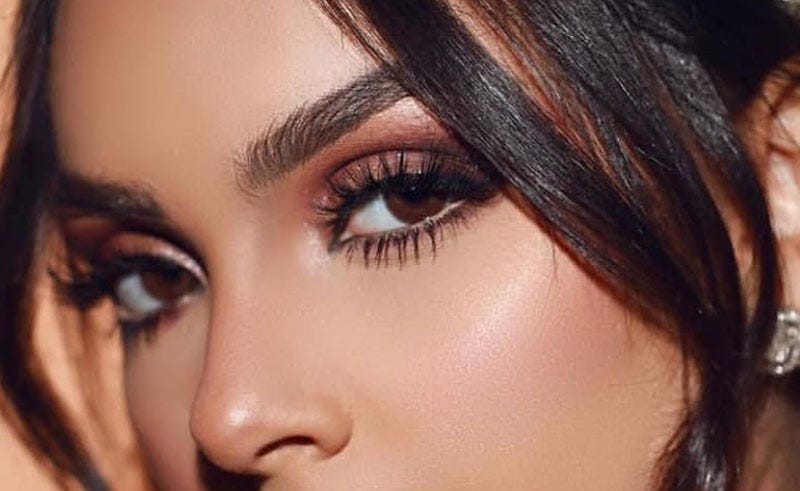 Hazel eyes can be one of the more fun looks to play with if you're a colored contact lens wearer, and if you are thinking about trying this style option for the first time, any of the above colors would be a great first purchase. Keep in mind that if you're going to buy colored contacts, check lens.me first for an incredible selection, great prices, and fast shipping. It's our goal to make sure your beauty goals are achieved with ease, so take a look at all of our hazel colored contact lenses today!