Blue eyes are one of rarer and more desirable eye colors across the globe. While blue is a very common eye color at birth, most people's eyes will then change to another color with around only 10% keeping blue eyes throughout their adult life. If you're one of the lucky few who has blue eyes then you may not be as inclined to try out colored contact lenses. If you have always dreamed of blue eyes then achieving them has never been easier with our range of blue contact lenses at lens.me. We've listed our favorite blue lenses depending on what look you're after.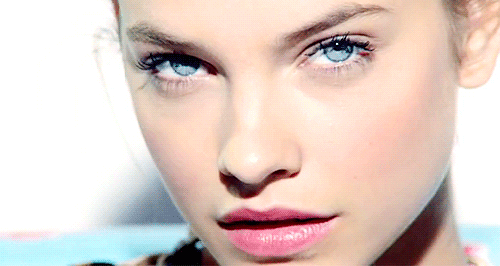 Let's go through the list of our favorite blue contact lenses!
The Best Blue Contact Lenses For Your Eyes
Going Dark
If you want blue eyes you don't necessarily have to aim for a color that resembles the sky, as there are a wide range of blue tones to choose from. One of our favorites is Natural Colors Quartzo by Solotica, a lens that's deep and mysterious. Blending blue with a touch of green to add greater interest, this selection has a slight limbal ring to enhance your natural beauty and provide a touch of excitement.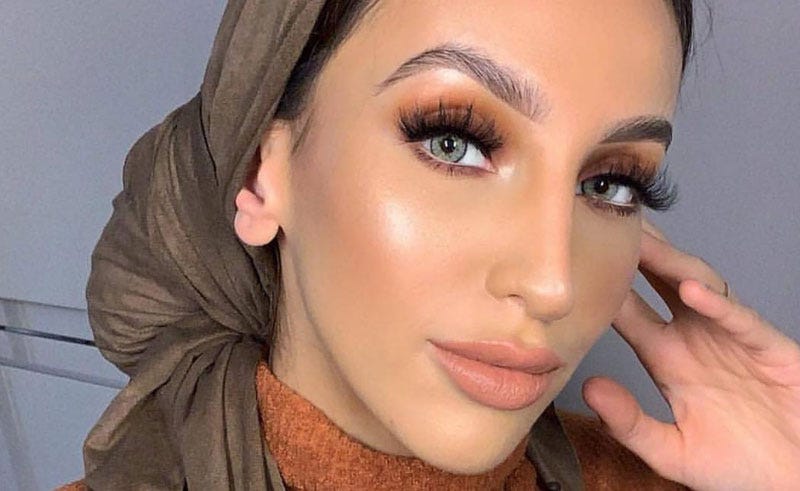 Lenses with a hint of a pattern are quite fun to play around with too, and Grafite from Solotica's Hidrocor line-up does a great job at giving you blue eyes that sparkle and shine. A blend of blue, green, and a hint of gray around the pupil work to provide a feeling of depth that's unlike anything else out there!
Light & Bright
Men and women looking for blue colored contacts that will make others say "wow" will likely want a more bold option, and Anesthesia Addict gives you that exact look with their most popular Blue. A topaz shade that's great for all complexions, it's a great color to try if you're new to wearing colored contact lenses. By far, this selection is one of the most natural options on the market.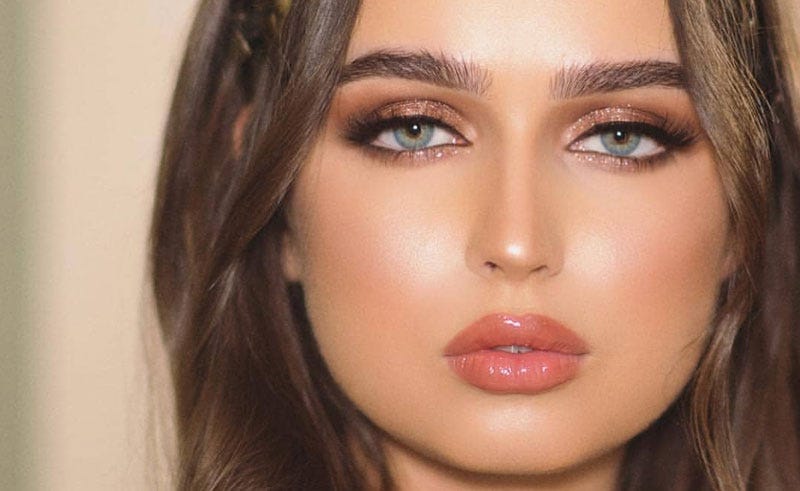 While it's technically the same color name, Topazio finds itself in two different spots in our blue colored contact lens list. First is the version from Solotica Hidrocor, with a blue and green pattern that will both look natural yet pop with color at the same time. This version of Topazio is ideal if you're hoping to find a color that transitions with ease from day to night.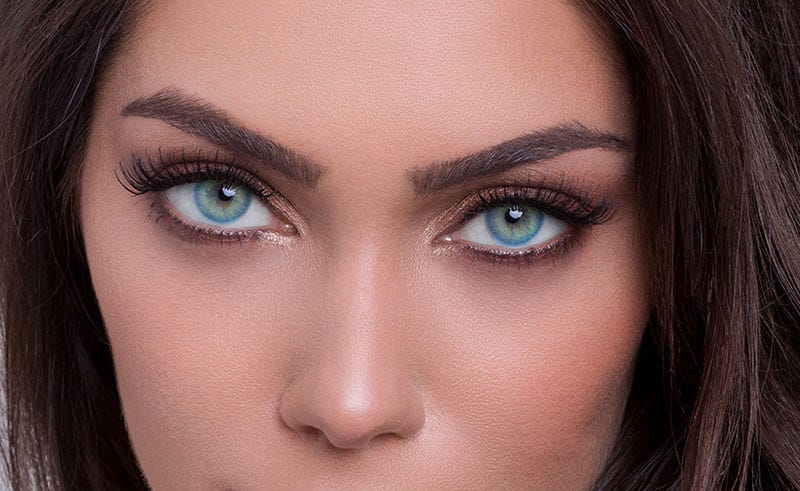 If you love the color and want a more dramatic look, look no further than Solotica Natural Colors. This Topazio features a stronger limbal ring with a similarly colored pattern across the lens. Considered to be one of the bolder options out there, these blue lenses can bring about an air of fun and lightness that will be sure to make a few heads turn!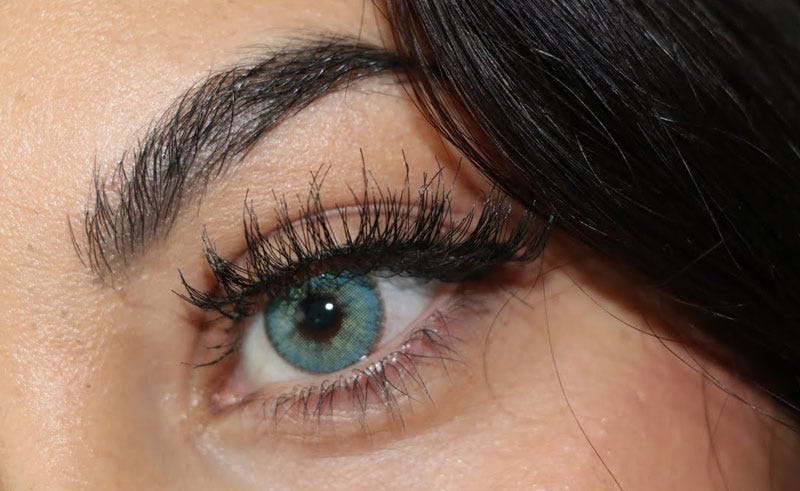 Selecting the right blue colored contacts for you can be tricky, but at lens.me we have a huge selection to choose from! We've highlighted our favorite 5 but if you want to explore this color more then our 24/7 in-house customer support team will be more than happy to help you explore what else is out there to reach your desired shade. It's never been easier to play around with colored contact lenses to transform your look so head over to lens.me today and browse our selection!