Kylie Jenner wore Solotica contact lenses, the bestselling and most natural colored contact lens brand on lens.me. She shook the internet once again with her incredible Halloween outfits for this year featuring green eyes by wearing Solotica Hidrocor Mel. She definitely took her look to new heights owning the crown for 2019's Queen of Halloween.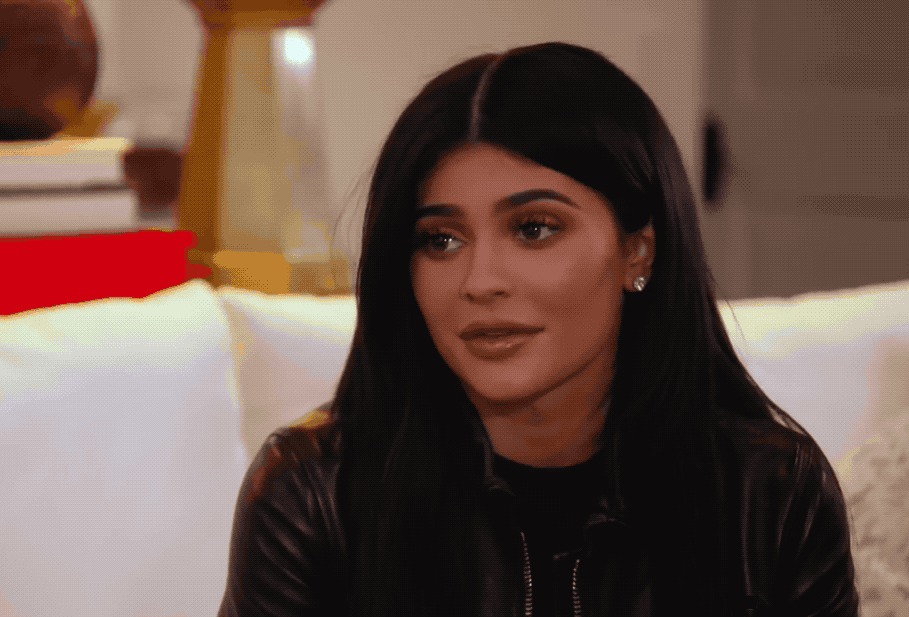 Kylie's different Halloween looks with Solotica Hidrocor Mel
Kylie Jenner as Ariel from The Little Mermaid
Joining her girl-gang as Disney Princesses, Kylie rocked Halloween night as she dressed as the dreamy Ariel. Kylie donned a striking red wig, a sparkling oyster bra and a high slit green skirt which was topped off by her Hidrocor Mel colored contacts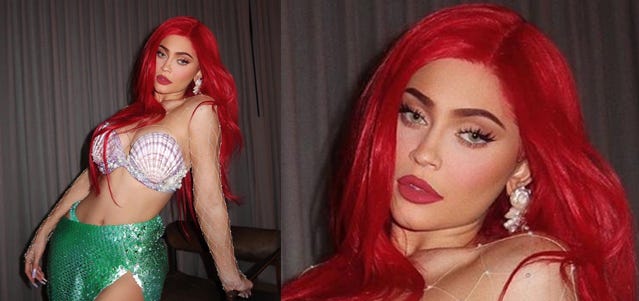 Kylie Jenner as Playboy Bunny
Twinning her bestie, Anastasia Karanikolaou who also wore Solotica Hidrocor Ice, Kylie was seen a few days before Halloween dressed in a flattering black strapless playboy outfit finished off by her mesmerizing green Solotica Mel eyes.
Kylie Jenner as a Fairy
The final installment of Kylie's killer Halloween looks while attending Kendall Jenner's 24th birthday party, Kylie dressed as a stunning fairy. Complementing her blonde hair and low-cut purple sparkly bustier, Kylie once again chose to finish her look of Solotica Hidrocor Mel lenses. She looked seriously out of this world!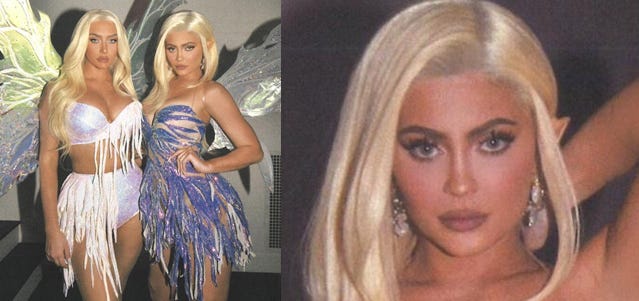 If you want to achieve Kylie's look then it couldn't be easier. Lens.me holds the world largest Solotica stock so you can order your Hidrocor Mel lenses, or any other color, from us with worldwide express delivery!