How long you can wear contact lenses for can depend on the type of lenses you have but generally it is advised to wear contact lenses between 8-12 hours a day. Colored contact lenses follow the same rules of clear contact lenses when it comes to the length of wear.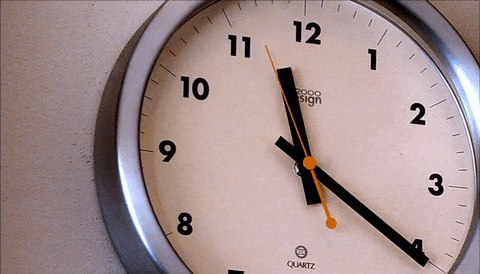 How long can you wear clear or colored contact lenses for?
Let's go through the list of how long you can wear your contact lenses:
How long can you wear daily colored contacts for?

Daily disposable lenses are designed for single usage and should be disposed of at the end of the day. Daily contact lenses should not exceed wear for more than 10-12 hours. Due to their high-water content some people who suffer from dry eyes find daily lenses are easier to wear for longer periods of time.

How long can you wear monthly or yearly colored contact lenses for?

Monthly or yearly contact lenses are worn for the day and then cleaned and stored at night. A pair can be reused for periods of time depending on the brand and life-cycle of lens as well as how well they are cared for. Monthly or yearly contact lenses should be worn for up to 9 hours a day.

How long can you wear extended wear contact lenses for?

Extended wear contact lenses can be worn for longer periods of time and even overnight. The length of time you can wear these lenses without removing varies on the manufacturer, but it is always good to try and give your eyes a break or disinfect by cleaning it using contact lens solution for at least twice a week and you should never wear lenses continuously for more than 30 days.

What Replacement Options Are Available for Colored Contacts?

Another question that can be also answered from the above, but to be very specific, there are different replacement cycles available to choose from - daily or one-day disposable, bi-weekly or 2-week disposable, monthly, quarterly or 3-month, and yearly. Your optician should be able to advice which replacement cycle you should go for but will also depend on your budget. Generally, daily disposable contact lenses are the most hygienic option as you only wear them once and discard the lenses by the end of the day while reusable contact lenses are more economical the fact that you can keep and reuse them but you also have to be make sure them that you follow the right way of cleaning and storing your lenses to ensure comfort and quality while re-wearing them.

How Long Can You Wear Colored Contact Lenses For?

At lens.me, we offer a wide range of different brands that are best, premium with high quality giving you options according to your needs and preference. Most of our brands come in different collections in different replacement cycles. Here are some of the best brands that we recommend for you to try:

Solotica

Solotica, originally from Brazil rated as the world's best and #1 most natural colored contact lens brand by some of the beauty publication experts such as NYLON, Beauty Insider, Beauty by Allure and more. The lenses are inspired by the rich and natural beauty of Brazilian's flora and fauna designed to transform any eye color including the darkest shade of brown eyes. Solotica is very popular for its yearly disposable lens collections Hidrocor, Hidrocor Rio, and Natural Colors. In fact, some of the big beauty influencers such as Huda Beauty and Kylie Jenner were seen with Solotica eyes seen from the posts shared on their Instagram account. We recommend trying the shades Hidrocor Jade and Hidrocor Mel if you are looking for natural green colored contacts. If you're into warmer tones, check out the Natural Colors Ocre or Natural Colors Mel which comes in a soft limbal ring to balance the depth and brightness of the shades. If you love striking looks, try Hidrocor Ice or Natural Colors Cristal, these shades will give you that extraordinary look to stand out from the crowd. Solotica yearlies are the best option if you're looking for budget-friendly color contact lenses as these lenses can last for up to a year of daily wear. As long as you look after them carefully with proper handling and storing, you can enjoy your new eye color, every single day, all year round!

Another popular Solotica color contact lens collection is the Aquarella Quarterly. This line-up is not known only for its natural breathtaking shades but also for the extreme comfort level that tops the overall experience. You can find 12 beautiful shades from this collection and some of the colors we recommend trying Solotica Aquarella Dandara Hazel, Solotica Aquarella Amazonia Green, Solotica Aquarella Tupis Brown, Solotica Aquarella Noronha Blue. If you want to spice up your look with daring shades, check out the colors Solotica Aquarella Alegria Gray, Solotica Aquarella Beleza Gray, Solotica Aquarella Bossa Nova Gray and Solotica Aquarella Samba Green. Quarterly means they last for up to three months of daily wear which is another great option if you're looking to save some on your color contact lens spending. Again, keep in mind to follow the proper handling and storage to ensure maximum comfort all throughout the usage period.

Solotica lenses are also available in monthly disposable collections - Solotica Hidrocor Monthly and Solotica Solflex Natural Colors monthly. These are the best options to go for if you're looking for natural lenses in a monthly replacement cycle. Some of the must-try colors are Hidrocor Monthly Ocre and Cristal (no limbal ring) and Solflex Natural Colors Quartzo and Topazio (with a defined limbal ring).

If you have sensitive eyes or experiencing eye strain due to long exposure in front of your screen, we highly recommend going for daily disposable colored contact lenses in the range Solotica Aquarella One-Day. These colored contacts provided exceptional comfort as the lenses contain higher water content making it extremely breathable giving you the 'no contact lenses' wear feeling.

Bella

Bella is another great color contact lens brand that focuses on innovation and technology. Bella colored contacts are very known for their exquisite material with top-notch quality delivering a great comfort experience to the lens wearer. Currently, Bella colored contacts are available in quarterly and daily disposables. Of all the collections, the Bella Elite line-up is the most popular because of the wide natural shades this range has that is transformative on any eye color – especially on dark brown eyes. Some of the shades to try from the Bella Elite are Emerald Green, Sandy Brown, Gray Beige, Wild Honey and Sandy Gray.

If you're looking for a convenient option, Bella has something for you! Bella One-Day disposable is a great option if you would want colored contact lenses that do not require post-care as you simply throw them away at the end of the day. Bella One-Day lenses are available in 10 elegant shades that both effortlessly look beautiful whether you wear them with or without makeup. Some of the must-try colors from this collection are Ocean Blue, Hazel Beige, Rosewood and Almond Brown.

Anesthesia

Anesthesia color contact lens brand comes in different ranges available in 6-month disposable and daily disposable. Anesthesia 6-month lenses are the collections Addict, U.S.A and Dream and Anesthetic. Some of the colors to try are Addict Blue, Addict Lolite, USA Vegas Pearl, Anesthetic Fonesta and Dream Gray. These half-yearly lenses are also breathable and provided with high-quality materials which means they are comfortable and are not difficult to put in.

The daily disposable collection from Anesthesia is called ONCE. Just like any other daily disposable lenses from the other brands listed above, they are designed for one-time use and to be thrown away at the end of the day. Anesthesia Once is very opaque and most of the shades are bi-tonal or multi-tonal. Some of the colors to try are Once, Cloudio, Caramello, Grayish and Honey.

Freshlook

Freshlook is notably known as one of the best and classic color contact lens brands in the world. Freshlook colored contacts are manufactured by Alcon, a global pioneer in manufacturing high-quality contact lenses both clear and colored contacts. Freshlook color contact lenses are available in monthly disposable collections namely Freshlook Colorblends and Freshlook Colors. Freshlook Colorblends is widely popular because of the natural print with iris pattern technique used to mimic a natural eye color. If you are new to Freshlook lenses, we recommend trying the bestselling shades Freshlook Colorblends Green, Freshlook Colorblends Pure Hazel, Freshlook Colorblends Brown and Freshlook Colorblends Gray.

For daily disposable color contact lens wearers, you can opt for Freshlook One-Day lenses, superior comfort designed to retain the moisture level of your eyes avoiding them to be dry with foggy vision. Daily colored contacts are again designed for one-day use which means these lenses shouldn't be reused or stored but rather be thrown away at the end of the day.

Air Optix Colors

Experience breathable colored contacts with extraordinary comfort experience with Air Optix Colors. These monthly disposable colored contacts are rated excellent by global color contact lens consumers due to the exceptional comfort that it gives. These colored contacts are also manufactured by Alcon which guarantees that these lenses are simply one of the best colored contact lenses on the market. If you like warm tones, we highly recommend checking out the shades Air Optix Colors Pure Hazel, Air Optix Colors Gray, Air Optix Colors Green and Air Optix Colors Gray.

First time contact lens wearers can wear for how long?

If it's your first-time wearing contact lenses it might take a bit of getting used to. On your first day of wear try to wear them for 5-6 hours so your eyes can adapt to the sensation of wearing contact lenses and get used to them. During this time, you can adjust the lenses making sure it is sitting properly and check that there is no discomfort or irritation for your safety and convenience.

What are the risks of wearing contact lenses beyond the required period?

Wearing contact lenses too long can lower the level of moisture in your eye resulting in discomfort in the eye and can sometimes lead to eye infection. For your safety and to avoid risks, it is mandatory to follow the best practice of the lens replacement schedule. This can also depend on the individual and how long it feels comfortable to wear contact lenses for or eye sensitivity. If you suffer from dry eyes you will likely need to take out your lenses after a short period of time or use re-wetting drops so that your eyes feel comfortable. If you feel any discomfort or irritation you should take your lenses out immediately and consult your eye doctor.

Contact lenses are completely safe to wear but should be cared for properly. If your eyes feel dry or tired give them a break from your lenses and allow oxygen to flow back into the eye. If you need help choosing the right contact lenses for you then get in touch with our lens.me customer support team who are here to help 24/7!